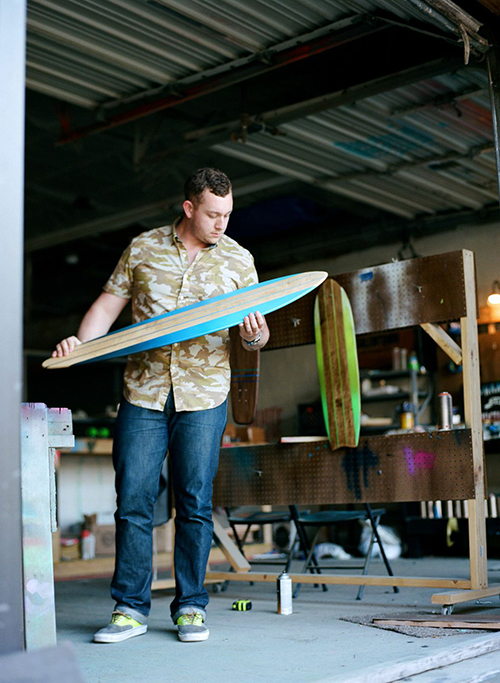 Photographed in Nashville, TN by Jamie Clayton
Mamiya 645, Portra 400
Raised in:
Melbourne, Florida
Lives in:
Nashville, Tennessee
Tell everyone about Salemtown Board Co:
Salemtown Board Co. started as an attempt to engage the young men of our neighborhood. After moving to Nashville I founded the company with a friend of mine who is a gifted artist, I grew up skating and surfing and had a background in woodworking so it was a natural fit. Today the company is run by myself and my younger brother. We have hired a few young guys from the community and are working with them through the college application process.
While we grew up in a beach town today we draw our inspiration from the forests and mountains of Tennessee. We are striving to create a brand that is authentically Nashville and make boards that exist as a part of everyone's favorite weekend adventures.
When you started it:
We cut our first boards in October 2012 and launched a website on Thanksgiving of that year.
The mission:
Our goal is to create as many jobs as possible for people who need them while making skateboards that people love to ride.
Current favorite board:
I am a sucker for our pintail. It's a classic shape and rides like a surfboard.
Now would ya look at that:
Meet Will Anderson, owner of Salemtown Board Co.