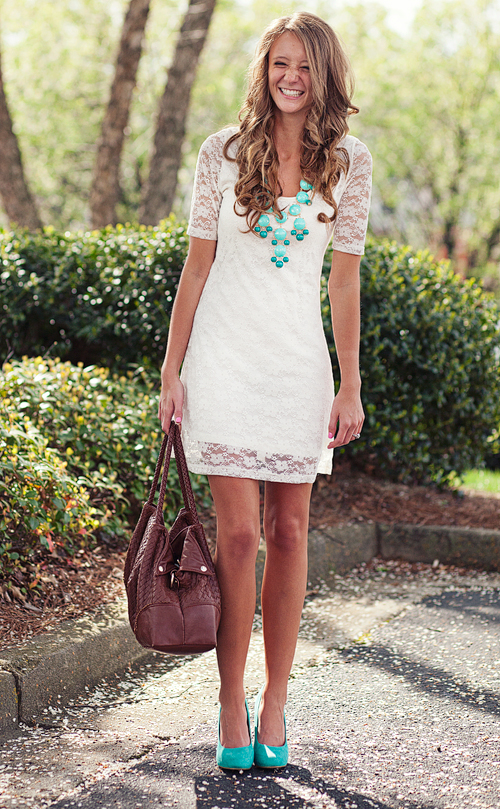 Photographed in Kennesaw, GA
Raised in:
Kennesaw, Georgia
Lives in:
Dallas, Georgia
Favorite memory in Atlanta:
All my memories from Atlanta. I love downtown. Whether it be for dinner with friends, a romantic rooftop date with my husband, or seeing shows or concerts…I always have a good time when Atlanta is involved.
Now would ya look at that:
White lace dress, Steve Madden turquoise pumps, J.Crew bubble bib necklace (which seems to be quite the popular piece this Spring). It was also worn by Emily and hangs on my jewelry rack as well.