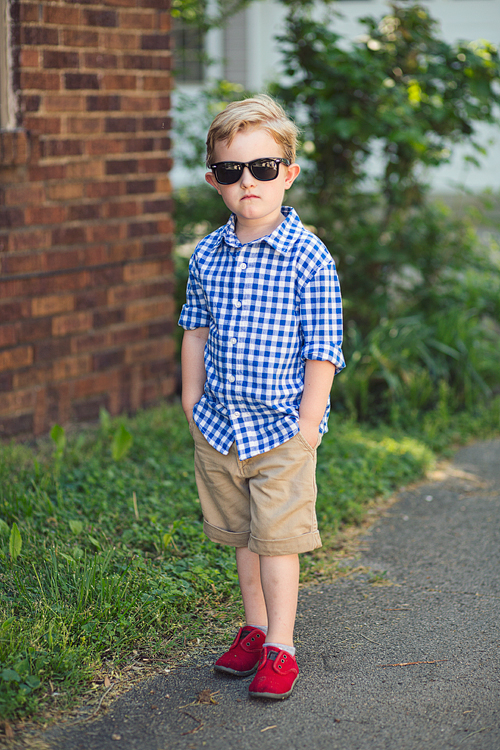 Photographed in Nashville, TN
Born in:
Lubbock, Texas
Lives in:
Nashville, Tennessee
Favorite thing about your TOMS:
I can run and jump so fast in them and I can put them on by myself.
Now would ya look at that:
Four years old and so cool. Sunglasses and shorts from Gap, blue gingham shirt from Target, and TOMS Cordones. See more photos of Copeland being ridiculously good looking here.