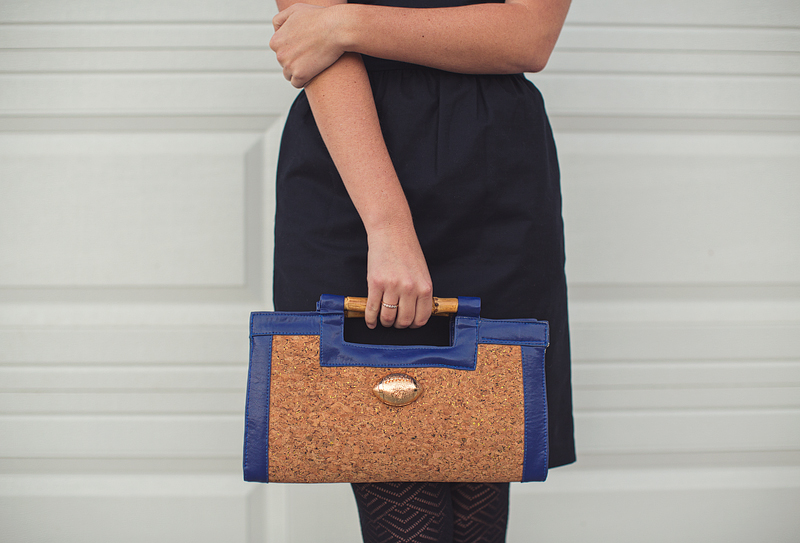 This is pretty simple, ladies. It's a Football Friday giveaway…for you! Florida grad and elegant designer Diana E Kelly wants you to have one of her fabulous cork clutches (c/o). That's the first time I've used the word "fabulous" on here, so you know I love it. Cork! Bamboo! Brooches! The perfect addition to your game day attire and then some.
This is how you can get your hands on one:
Leave a comment below with said favorite clutch.
Get an extra entry for Tweeting…
Clutchdown! Enter for a @dianaekelly game day clutch on @backdownsouth! http://tinyurl.com/clutchdown
A winner will be announced Wednesday, November 14.
It's really almost too easy…
Extra high fives for liking:
*THIS GIVEAWAY IS CLOSED – CONGRATULATIONS TO KRYSTAL CLARK AND  FOR WINNING!*