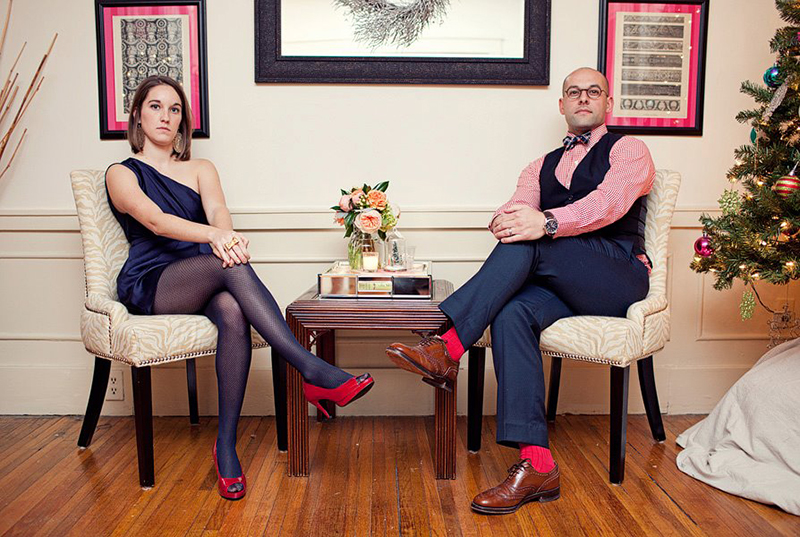 Photographed in Nashville, TN on New Years Eve, 2011
Wising you a Happy New Years! Tonight, we're ringing it in from our couch with the Chick-Fil-A Bowl. Here are five songs to ring in the New Year. See you in 2013!
______
Stream: Folk Angel – "Auld Lang Syne" (Live) Cheers to trying to sing this at midnight after all that champagne. But for now, enjoy it sober, and realized how beautiful this song is. And download Folk Angel's versions for free here.


Audio clip: Adobe Flash Player (version 9 or above) is required to play this audio clip. Download the latest version here. You also need to have JavaScript enabled in your browser.
Stream: Carla Thomas & Otis Redding – "New Years Resolution" Let's make promises that we can't keep, and call it a New Years resolution. Get this baby on iTunes.


Audio clip: Adobe Flash Player (version 9 or above) is required to play this audio clip. Download the latest version here. You also need to have JavaScript enabled in your browser.
Stream: The Dirty Guv'nahs – "New Years Day" Another holiday original from The Guvs. Download it for free here. 


Audio clip: Adobe Flash Player (version 9 or above) is required to play this audio clip. Download the latest version here. You also need to have JavaScript enabled in your browser.
Stream: DJ Earworm – "United State of Pop 2012 (Shine Brighter)"  I look forward to DJ Earworm's Pop mashups every year. For me, I don't think 2009's can be topped, with 2008's as my second favorite. I'm pretty happy with this one, too. Download it for free here…then turn those speakers up.
Audio clip: Adobe Flash Player (version 9 or above) is required to play this audio clip. Download the latest version here. You also need to have JavaScript enabled in your browser.
Stream: Death Cab For Cutie – "The New Year" Because every good New Years playlist has to have this song on it. This is dedicated to any other former emo kids whose away messages on AIM on January 1st always said "So this is the New Year…and I don't feel any different." For the record, Transatlanticism is still one of my all time favorite albums. Get this on iTunes if you don't have it.

Audio clip: Adobe Flash Player (version 9 or above) is required to play this audio clip. Download the latest version here. You also need to have JavaScript enabled in your browser.