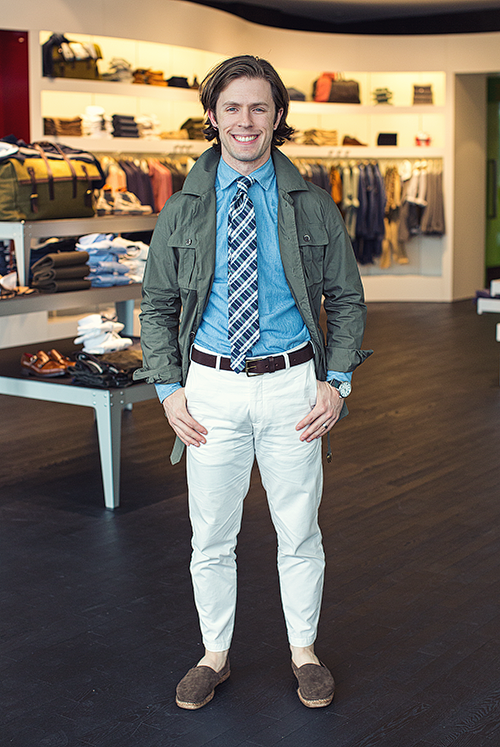 Photographed in Atlanta, GA
Raised in:
Knoxville, Tennessee
Lives in:
Roswell, Georgia
What you want men in Atlanta to know about Suitsupply:
The men in Atlanta now have a complete one-stop-shop for all things menswear. When most people see the name Suitsupply, they assume we are just another company "selling suits." As soon as you walk through our doors you realize "Wow! This is the new source for fashionably dressed men." We have the ability to cater to such a wide range of customers whether you are looking for a classic everyday business suit or you are trying to put together an outfit that would rival the most fashionable GQ street style photos. At such attainable prices, with quality fabrics and impeccable fits, Suitsupply needs to be on every Atlanta male shoppers radar.
Now would ya look at that:
Meet Tyler, the Manager at the new Atlanta Suitsupply.
Wearing all Suitsupply…
Military shirt jacket.
Chambray shirt.
Linen tie (similar).