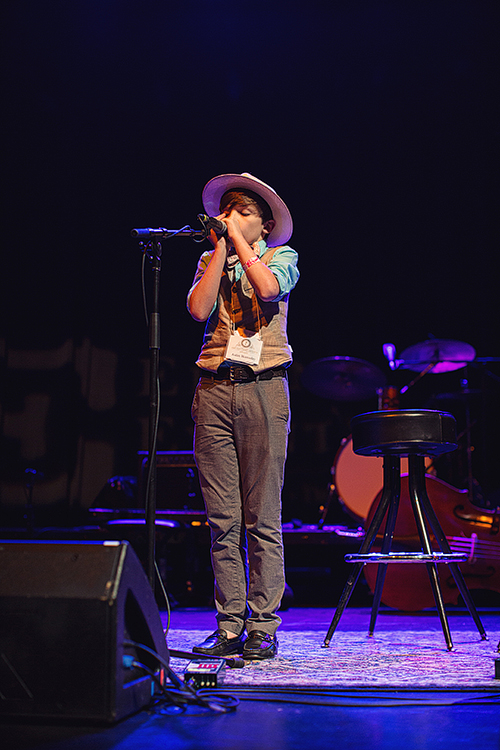 Photographed in Athens, GA (Georgia Theatre)
Being raised in:
Atlanta and Savannah, but currently traveling the globe speaking and serving with dates coming up in London, Malaysia, Singapore and more! My heart's desire is coming true. I want to do a speaking/serving tour of all 50 states. Then again on other continents. My goal is to teach people to live to give and to find ways to give from their passion. When we travel, I love to highlight ways to make a difference in the communities my mom and I visit.
How long have you been playing harmonica:
Since I was 7 in 2008. I found one in my big brother's room and he told me if I would get out of there I could have it. It was portable and it was free.
Favorite musician from the south:
Muddy Waters from Mississippi. I play with his guitar player Bob Margolin when ever I get the chance. Bob is a great man that supports the legacy of the blues.
Now would ya look at that:
Meet Aidan Hornaday, "a boy on a mission teaching a generation how to give." At 12, Aidan is a self-taught blues harmonica player and the founder of Aidan Cares. His motto for givers of all ages is "Run to need, not away from it." Read more about Aidan, one of the most impressive (and best dressed) kids I've ever been around.