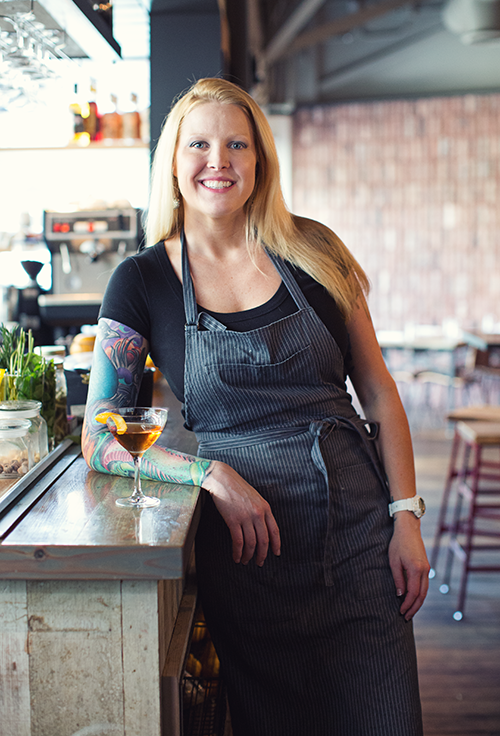 Photographed in Atlanta, GA 
Raised in:
Marietta, Georgia
Lives in:
Atlanta, Georgia
Favorite southern-based spirit:
Bourbon, Four Roses specifically. It's delicious and it's high rye content makes it perfect for cocktails, although I typically drink it neat. 

Cocktail you've been making yourself the most this summer:
I've been drinking a lot of Bee's Knees and variations on that cocktail. Light and refreshing.
Now would ya look at that:
Meet Arianne Fielder, the Executive Mixtress & Beverage Manager at Atlanta's Seven Lamps. She's the reason I first visited the restaurant, after reading about her sous vide cocktails. I had the pleasure of meeting and shooting her for Bearings Guide's Summer Cocktails article, as well as tasting the three drinks featured. My favorite? Her Primrose, pictured in the photo with her. Believe it or not, this was the first Scotch cocktail I've ever had.
Tattoo work by Craig Foster (Skinwerks). "He does the majority of my work. He is currently competing on (and kicking ass) Ink Masters 3 on Spike TV."
Watch from a dive shop in Puerto Rico.
EDIT – Arianne is no longer at Seven Lamps. She is now the Head Mixologist and Beverage Manager at Atlanta's Article 14.