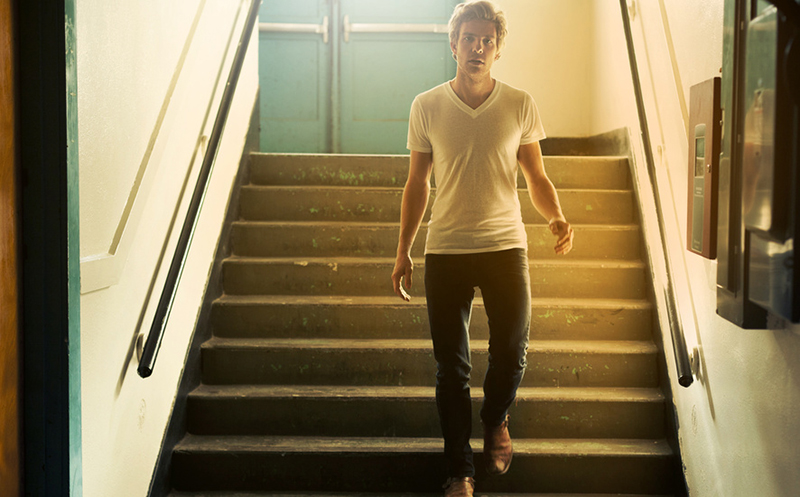 Photographed by Cody Bess
Three summers ago, when Mark's brother Michael married an amazing girl named Taylor, they gave out CD's as wedding favors. I grabbed one, with a bit of arrogance thinking "I'm sure I already know all the songs on here."
But I was wrong. There was a song on it called "The Ladder" by someone named Andrew Belle. From the minute the song started, I was a fan. The rest of that summer became marked by that song. The CD in my car, "The Ladder" on repeat. I couldn't get enough of that voice, those lyrics. I dug into The Ladder as an album, and was enamored. But I never loved any of his songs more than "The Ladder."
Until now.
His new single from his upcoming release Black Bear is perfect. It makes my heart beat really fast, my feet tap, my head bob around, my eyes well with tears. Every. Single. Time. I can't stop listening to it.
I love you, I love you, and all of your pieces. 
So, of course, I lost it when I heard it for the first time, just like I did when I heard his version of "Have Yourself a Merry Little Christmas" (which I discuss here).
Andrew Belle is one of those musicians whose sound is both gentle and powerful, and that's a gift.
Stream: "Pieces"
Audio clip: Adobe Flash Player (version 9 or above) is required to play this audio clip. Download the latest version here. You also need to have JavaScript enabled in your browser.
No, but seriously, I cannot stop listening to it.
Read this little story about the song and you'll love it even more.
Black Bear will be released on August 20th (pre order on iTunes). If the remainder is a fraction as good as this song, it'll be one of the best albums of 2013. Gaurenteed. 
______
Subscribe to Go Back Down South, a Spotify playlist for all the songs featured here.