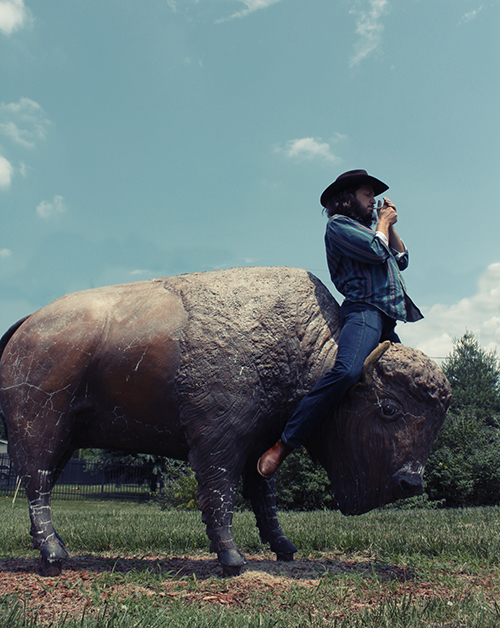 Photographed by Casey McBride
It's no surprise that the song that first made me a W.B. Givens fan was one about Texas. "Hang Around in Texas," to be exact (listen). But there's more to him than a great song about our home state, though it took me about five listens to it to move on. The rest of his self titled EP? Fantastic. And his new single, "Oh My God" (from upcoming album Locomotion) is enough to get me through the waiting for more of his music. Enjoy the single below, as well as the quick interview he was kind enough to do.
Raised in:
Senatobia, Mississippi. A truckstop and a Baptist Church.
Lives in:
East Nashville, Tennessee
How the South influences your music:
I fell in love with Bluegrass and Folk music during my time in Asheville, North Carolina. Obviously, this music is heavily rooted in the blues of my home state.
Describe your sound in 5 words or less:
Sounds better than it smells.
About the song, "Oh My God":
"Oh My God" was the very first song I ever wrote with Chad Carson, my writing partner and lead singer of our sister "brother/sister" band The Kid Carsons. A couple of years ago, we were packing up to leave after our annual trip to Graves Mountain Bluegrass Festival, and discovered that we locked the keys in the truck. Luckily, our good friends Sons of Bill, who are based in Charlottesville, were taking a small break from their tireless touring schedule. James Wilson put us up in his new spot, and we spent the two days it took waiting for the keys writing this song. For me, this was my first foray into the depths of true song craft; the relationship of one word to the word before it, the one after it, the whole line, and how it relates the song's general message. A life-changing realization…
______
Soundcloud | iTunes | Spotify