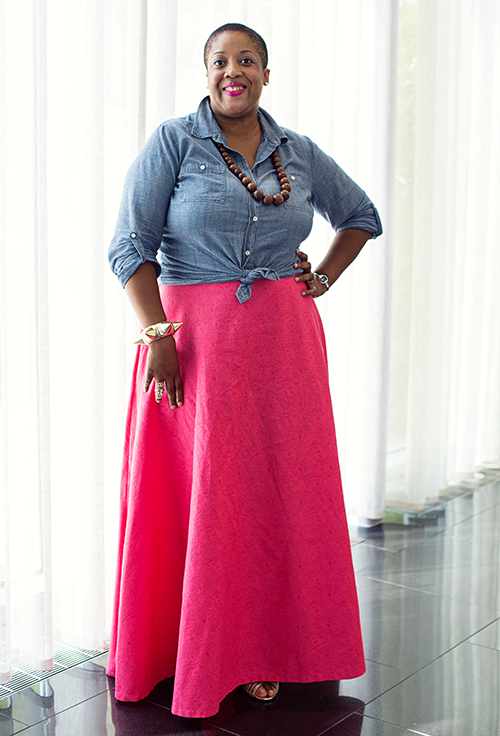 Photographed in Athens, GA
Raised in:
Covington, Georgia
Lives in:
Atlanta, Georgia
Favorite shop in Atlanta:
Steve McKenzie's. I do not get by often enough but when I'm there, it feels like home and it's tough to leave. Can't say enough about how much I love and admire the shopkeepers, Jill and Steve McKenzie. Such good people!
Now would ya look at that:
Meet Shameeka Ayers, aka, The Broke Socialite. She is the bedrock of Sugar Coma Events, a national tour of roving dessert-centric festivals and Instantly!: How Quickly I Realized I HATE My Job, a snarky novella about transitioning from employee to the pursuit of passions.
Earrings are from a random beauty supply store. "There are literally 24 pairs of medium 'pearl' earrings on a sheet for $3.99. No shame in my game."
Target top.
Bracelet and ring from Arthur's, a "church lady" outlet on DeFoor in Atlanta. "As I'm not a Baptist deaconess, I pass on the jewel encrusted (and jewel toned) skirt suits but their costume jewelry is sometimes amazing. This was a fall coup."
Custom made skirt by her seamstress, Marian Collier. "One of the signatures of my personal style are full maxi/ball skirts paired with oxfords, t-shirts, etc."
Payless sandals. "My philosophy on shopping conquests at Payless: even a blind hog gets an acorn every now and then."