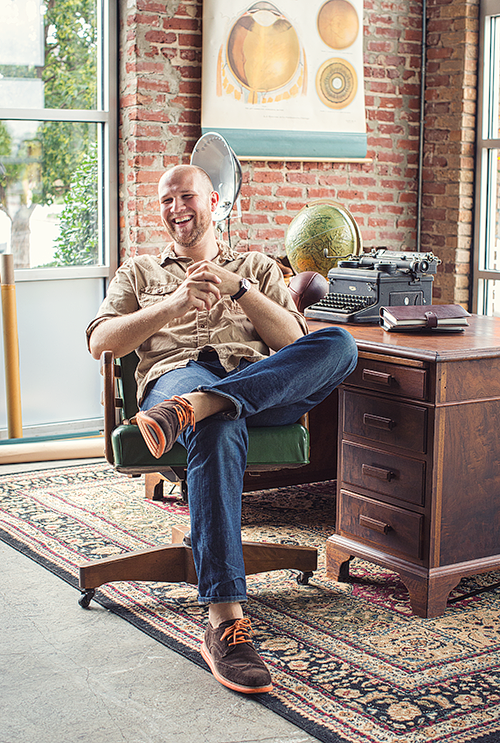 Photographed in Atlanta, GA
Raised in:
Habersham County, Georgia
Lives in:
Atlanta, Georgia
Tell everyone about Tweeds:
At it's core, Tweeds isn't really about clothes, or accessories, or kick ass antiques… it's about people. We wanted to create a place that provided an equal mix of curation and friendly council, and focused on each person's individual needs – allowing clients to define themselves, learn, and stand apart.
I'm doing some limited edition Mast-McBride stuff during holiday, but we'll designing new neckwear under "Tweeds" for the store, as well as a belt, shoe, and denim line available in early September.
Now would ya look at that:
Our friend Kirk, who you've seen before, sitting in his newest project, Tweeds (co-owner).
The shop officially opened on July 5th in Atlanta (1009 Marietta St. NW). If you live in the city, or ever swing through, you've got to stop and see all of it's greatness.