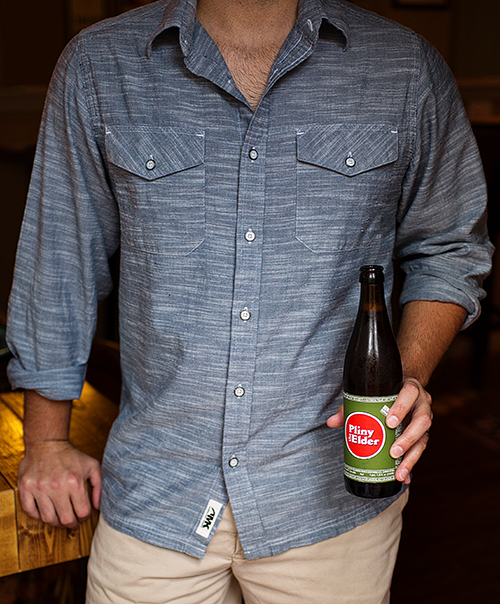 The Drink: Pliny the Elder. This Double IPA has been on my To Drink list since I first heard about it. Beer Advocate gives it a perfect 100, so really, what else is there to say about it? It's amazing…and you can't get it down south, thus, why it took me so long to try it. Last week in San Diego I found it at a Whole Foods, bought a bottle, and flew it home to Georgia so I could split it with Mark (wife win). All we can say is, if you're out West, find Pliny, drink Pliny.
The Attire: Mountain Khakis chambray shirt (c/o), Rugby shorts.
Want 20% off of Mountain Khakis goods? Good! From today to October 1st use promo code MK20DS to apply your discount. Happy Fall, world!