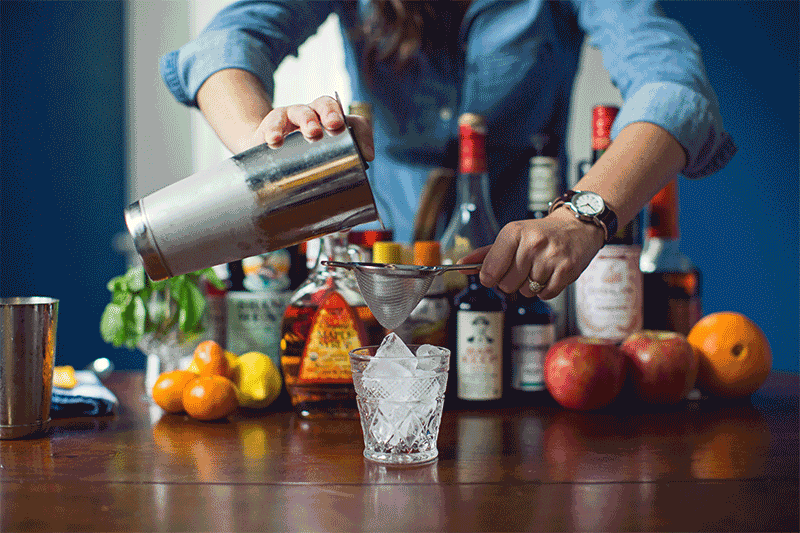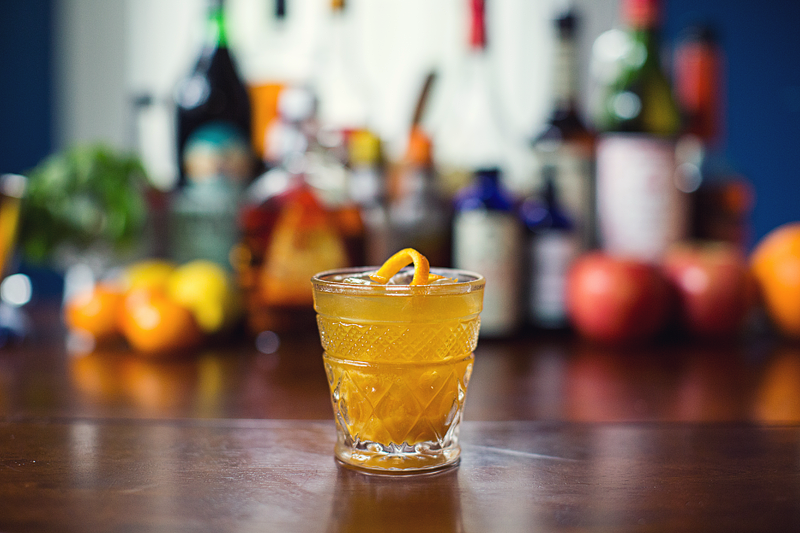 The Drink: Adapted from Saveur's recipe, which was a bit too sweet for us. This is still a tad sweet, but we think a Pumpkin Old Fashioned should be for dessert drinkin' anyways.
Combine all ingredients in a shaker with ice.
Shake it, double strain into a rocks glass.
Garnish with an orange twist.
The Glass: Caroline found this beauty in Statesboro at 67 Antique Mall.