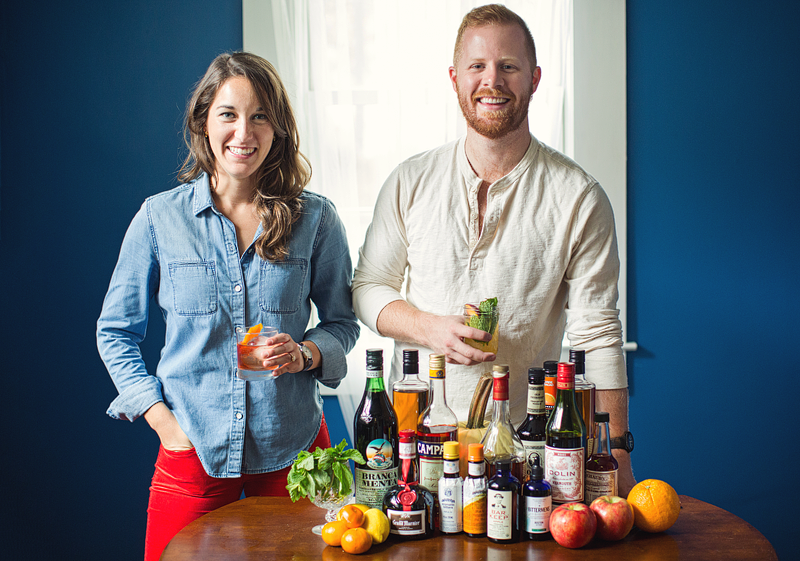 Jamie Clayton and I teamed up again, this time in Atlanta, to bring y'all Drink This Takeover: Part 3!
We brought our ingredients together, set up in Jess Graves' house, and had one heck of a Wednesday. Today through Friday, five more cocktails are coming your way…so let's go. Oh, and we've added GIF's!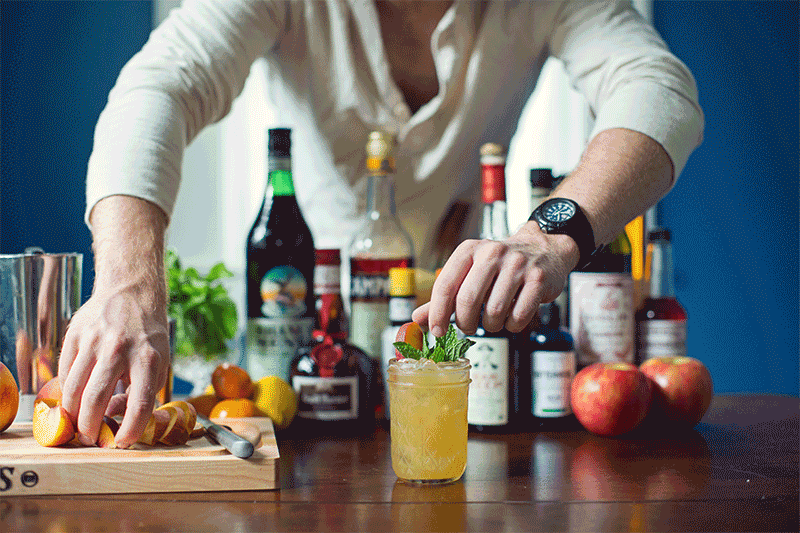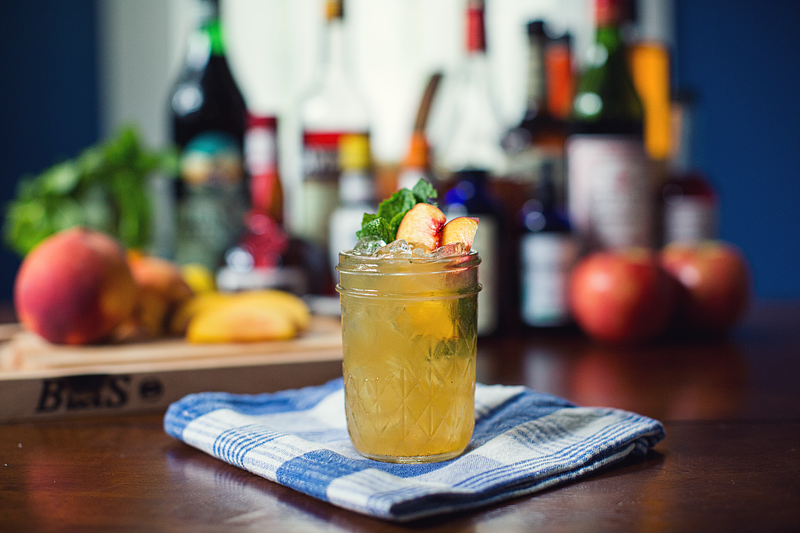 The Drink: Jamie was in Memphis late one night at a bar whose name he cant remember (typical). He ordered this drink and loved it so much that he awkwardly stalked the bartender to get every single step and measurement down in how he made it. Then, he went home and added more bourbon and voila, The Hound Dog you see today.
Mint leaves
2 oz bourbon – we used Bulleit.
1/4 oz fresh lemon juice
1/2 oz ginger syrup
1 oz peach syrup

Cut up about 4 peaches and put in blender (Jamie used a Vitamix) with 2 tablespoons of sugar, 1/2 oz lemon juice, and 1/2 cup water.
Start slow and slowly move to level 10 to purée the peaches.
Once you have peach purée, create syrup on stove with water using 1:1 ratio.
Slap 3 sprigs of mint and drop in a cocktail shaker.
Add bourbon, lemon juice, and syrups.
Add ice, shake it, strain it.
Garnish with a bunch of mint leaves and thin peach slices.
The Glass: Mason jar from Nashville flea market.