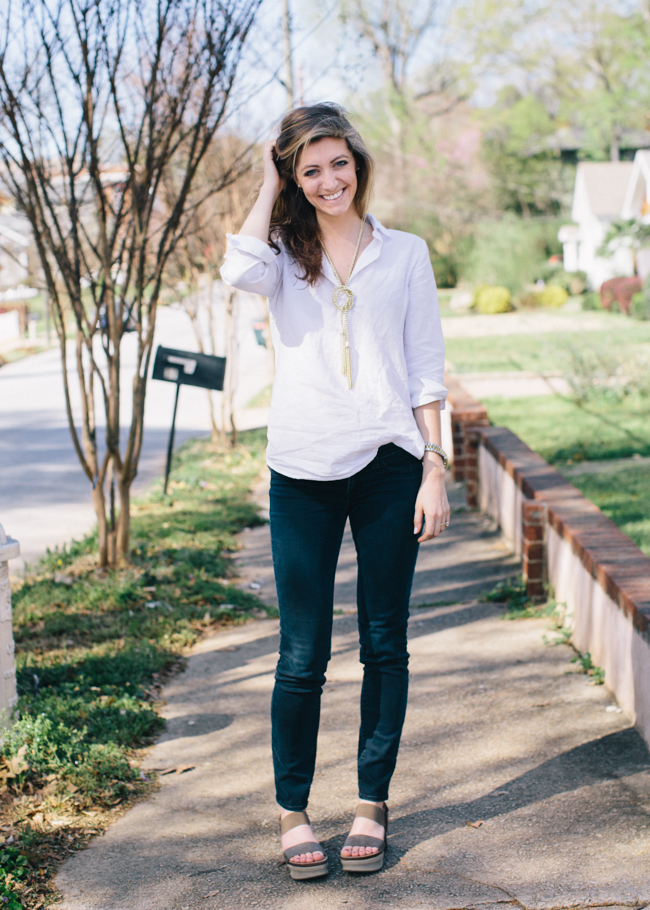 Photographed in Atlanta, GA
Raised in:
Montgomery, Alabama
Lives in:
Atlanta, Georgia
Favorite place to spend a Saturday in Atlanta right now:
I'm loving when my husband Wes makes us his margaritas and back-porch sit before heading to EAV – usually Argosy, hands-down.
Now would ya look at that:
Hey, it's Ashlyn Carter! "Stringing words and slinging ink," Ashlyn is a copyrighter and PR consultant for creatives and an amazing calligrapher (likely with two German Shepherd puppies at her feet). I highly recommend that you get lost in her writing and also follow her on Instagram. This girl is the salt of the earth. She's also always up for lunch with cocktails, which is my kind of friend.