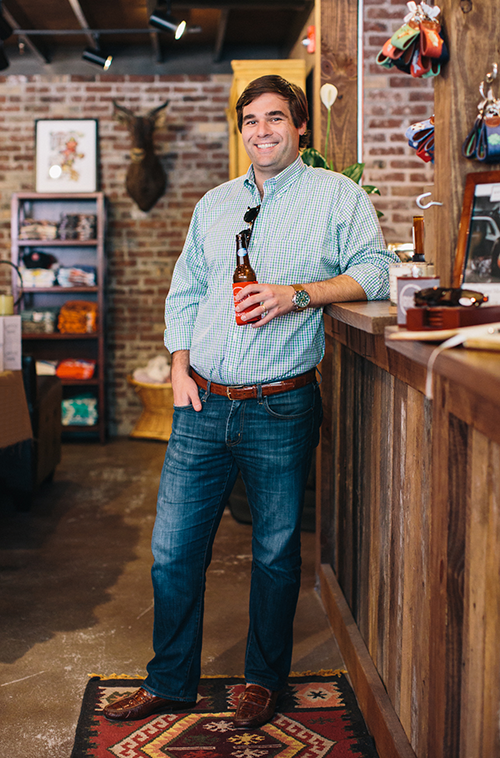 Photographed in Atlanta, GA
Raised in:
Thomasville, Georgia
Lives in:
Atlanta, Georgia
Why you started Onward Reserve:
We wanted to provide one destination where all of our favorite brands could be shopped. We also wanted to provide a clean and convenient online destination to shop these brands. We have always had an interest in the stories behind the brands and we are thrilled to be our customers trusted advisor as we curate gifts and apparel for the Onward Reserve lifestyle.
Favorite thing about the Atlanta shop:
We were able to use some brick that was re-claimed from an old Neel Reid building in downtown Atlanta to line the walls. This brings in some local history and also helps to bring character to our newest retail home.
What's next for the company:
We are excited to be opening in Charlotte, North Carolina in June. We are already under construction and will be open by the end of June.
Now would ya look at that:
Meet TJ Callaway, Co-Founder + CEO of Onward Reserve.