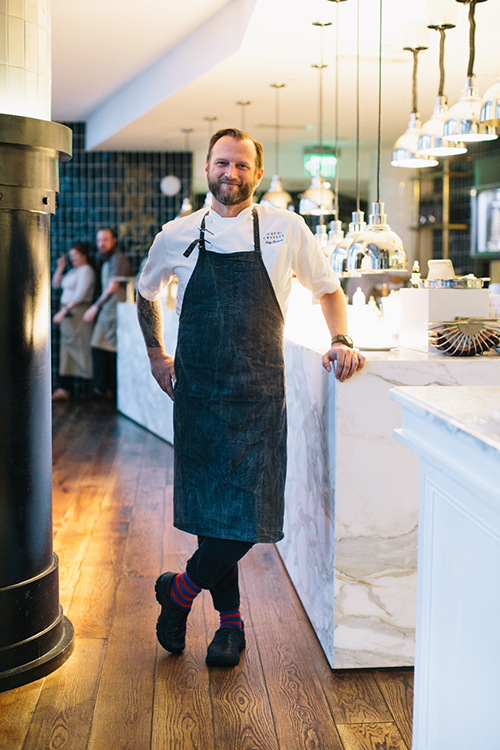 Photographed in Atlanta, GA at St. Cecilia
Raised in:
Omaha, Nebraska
Lives in:
Atlanta, Georgia
Favorite items on your current menu:
Some of my favorite items on the menu now are our Burrata, Fluke Crudo, Flounder with Lentils and Smoked Leeks, Bluefish Arancini and Black and White Spaghetti with Crab.
Now would ya look at that:
Meet Craig Richards, Executive Chef at St. Cecilia. I had the pleasure of meeting him a few weeks ago while Jess and I were downing their delicious drinks on a rainy afternoon. The restaurant wasn't open yet, so we posted up at the bar. Craig was running around and we both couldn't help but notice his rad chef look. I didn't realize that he was the Executive Chef until right before snapping this photo. It was an unexpected honor, to say the least.
Hedley & Bennett apron.
Dickies pants
Happy Socks. "I have a lot of colorful socks. We have a fun ongoing competition in the kitchen with who has the best sock game from day to day. And if you have to wear the same thing everyday, then why not show a little style with your socks!"