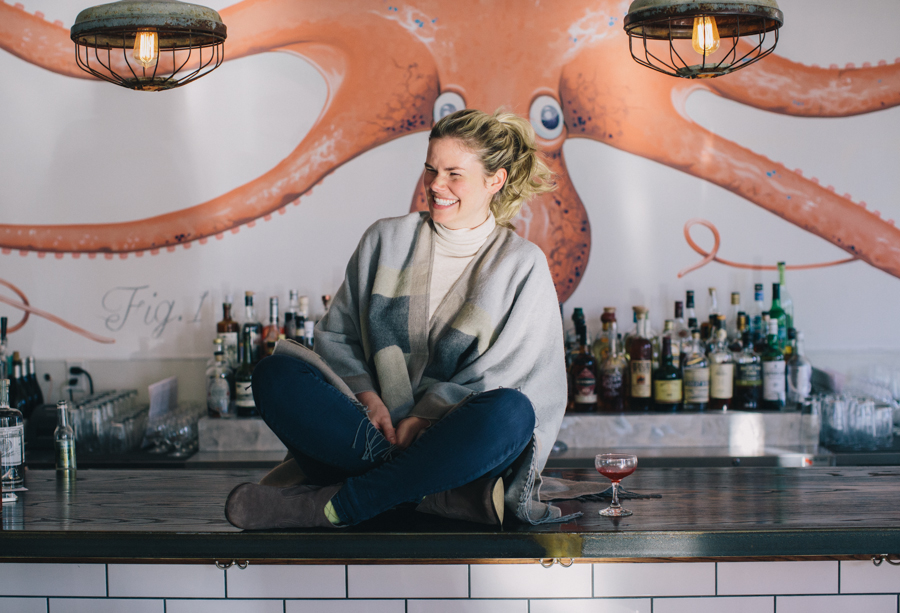 Photographed in Atlanta, GA at Lusca
Raised in:
Atlanta, Georgia
Lives in:
Moved back home to Atlanta last spring after five years in NYC, where I lived in the West Village. Now, I'm in Midtown and am having so much fun rediscovering the city. There's such a great energy in Atlanta, with lots of change and forward movement.
Favorite date spot in Atlanta:
My husband and I love to do the nine-course (did I mention we like to eat) tasting menu at Better Half's chef's counter. Garden & Gun just named it one of the five most exciting new restaurants in the South, and it's one of the few small, intimate spots in Atlanta. Chef Zach Meloy runs it with his wife, Cristina, who he met while cooking in Costa Rica. The menu changes every week except for the silk handkerchief pasta with wild mushrooms and tomato marmalade that Zach served to Cristina on their first date!
Now would ya look at that:
Meet Laura Fyrer, founder of Blue Hominy – a boutique food and drink PR firm generating buzz and securing press for restaurants, chefs, breweries, wine shops, and more. "We keep a small, curated client list of businesses we feel passionate about and whose stories we connect with." Last week, one their clients, Lusca, was nominated for a James Beard Award (like the Oscars of food) for Best New Restaurant in the country!