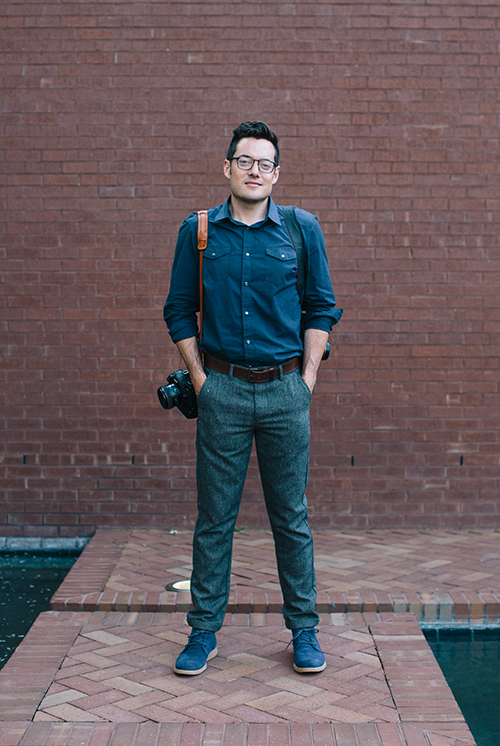 Photographed in Savannah, GA
Raised in:
The Ozarks Region of Missouri
Lives in:
Springfield, Missouri
Favorite thing about traveling through the Southeast:
The area I grew up in isn't necessarily considered the South but I've always seen it as the the gateway to it. We are a bit lazy with our vowels and "y'alls" are commonplace. I'm also a huge history buff – my ancestors came from Ireland in the 1760's and landed in North Carolina and homesteaded in Tennessee before coming to southern Missouri in the 1860's. I've always had a bit of family identity tied into the Southeast. Seeing those places I've read about in family history books only strengthened that identity.
Now would ya look at that:
Meet Christian Gideon, an amazing photographer with a damn good heart.