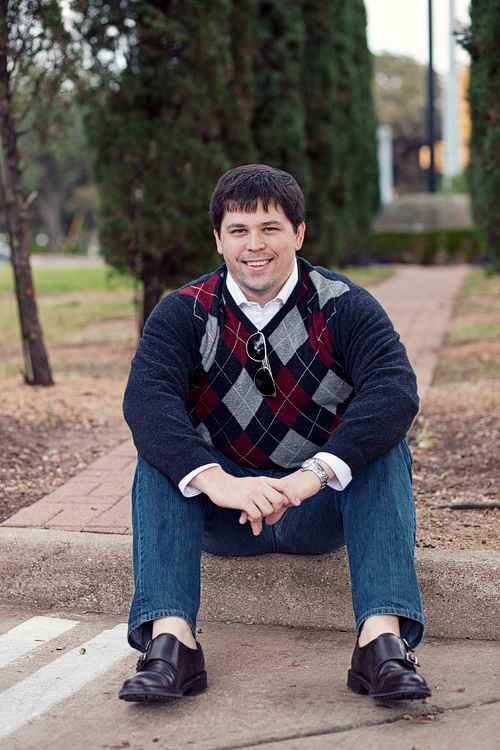 South Carolina Alum
Raised in:
Columbia, South Carolina
Lives in:
Austin, Texas
Favorite thing about game week:
The entire Friday afternoon to Sunday morning experience: tailgating with friends and family, the food, the music, and the way it all enhances the game day experience. Win or lose, we'll party until three in the morning and then regret it on Sunday.
Now would ya look at that:
Sockless in pebble grain double monks from Park & Bond and argyle sweater bought ten years ago from Granger Owings in Columbia. Head over to his Posterous page and get lost in good looks.