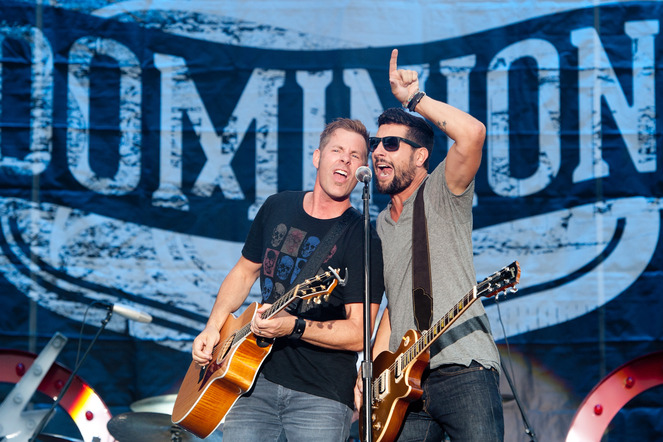 Photographed by Erika Goldring, Getty Images
I've got a lot of guilty pleasures when it comes to the music I listen to. For example, my Boy Bandz and Emo/High School Flashback playlists that I made without any sense of irony. Yesterday, an Avril Lavigne song came on and I didn't change it (don't worry, it wasn't "Sk8er Boi"). I'm not ashamed of how much I love dirty rap music, Britney Spears and live Dave Matthews Band albums.
What else do I love? Those summery-pop-party country songs. Not all of them, but…pretty much all of them. The songs about trucks and beer in Dixie Cups and cut off shorts and dancing on tailgates and summertime and boats and makin' out in backseats and parties in fields and dirt roads. I CAN'T HELP IT Y'ALL I LOVE THEM. And don't lie, I know a lot of you do, too.
So here you go, my most on repeat song by Old Dominion. It's got everything about so much of the country music I like to play loud when it gets warm. A catchy beat and lyrics mentioning half of what I listed above. Beer on their breath in the the back seat and a summer of sunsets. In the words of Luke Bryan, play it again, play it again, play it again.
Stream: "Nowhere Fast"
Audio clip: Adobe Flash Player (version 9 or above) is required to play this audio clip. Download the latest version here. You also need to have JavaScript enabled in your browser.

Old Dominion EP
iTunes | Spotify
____
If you're on my team (or even if you're not), watch this. I'm completely aware that I'm a sucker and this is not at all shocking but it's pretty amazing to watch unfold. I don't even care.