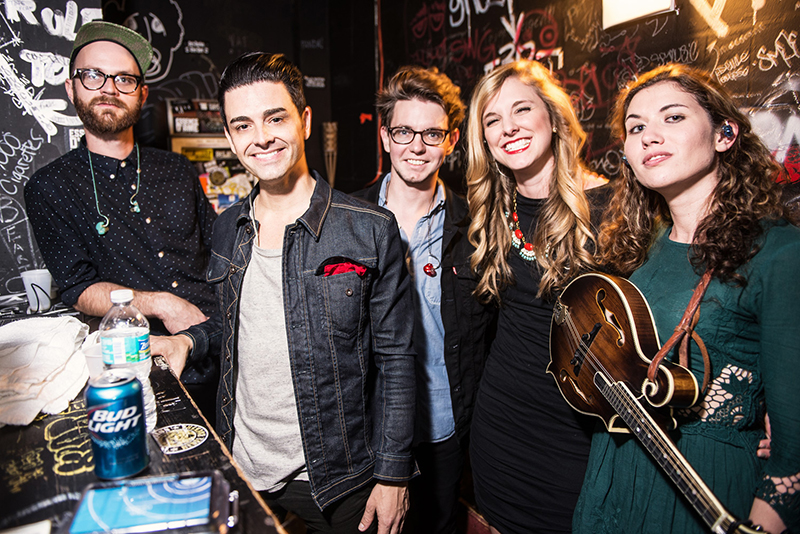 Photographed by Grizlee Martin
For a lot of us who follow Taylor Swift on Instagram, we lost our damn minds last week when she posted Chris Carrabba singing "Hands Down" at her best friend's birthday party. If you don't know who Chris Carrabba is, it probably wasn't very exciting for you. But if you were a high school kid obsessed with Dashboard Confessional, it was kind of everything and you wished you were at that party.
And then…
I thought to myself, "Man I wonder if he ever tours anymore? I never got to see Dashboard in high school."
Which led me to pulling up Dashboard's website to discover that they have reunited and are going on tour with Third Eye Blind. Which led me to, again, lose my damn mind, because 3eb is one of my all time favorite bands (Top 3) and made my all time favorite album. Which led me to search for tickets, which led to buying tickets and being so excited for June 4th at Chastain Park where all of my high school dreams will come true.
And then…
Naturally, I followed Dashboard on Instagram. And a few days ago, they posted a photo and asked "How many of you guys know about Chris' other band Twin Forks?" NOT ME!
I figured I'd like Twin Forks before even starting the album because, duh, Chris Carrabba, but y'all… I really like them. The album isn't at all Dashboard-esque. I've read a handful of articles quoting Chris saying "It's so different from Dashboard, in every way." It's poppy folk-rock that brings together some hints of my past obessesions (his voice and lyrics) with the sounds that I love so much today.
Stream: "Can't Be Broken"
Audio clip: Adobe Flash Player (version 9 or above) is required to play this audio clip. Download the latest version here. You also need to have JavaScript enabled in your browser.
And my second favorite from the album…
Stream: "Kiss Me Darling"
Audio clip: Adobe Flash Player (version 9 or above) is required to play this audio clip. Download the latest version here. You also need to have JavaScript enabled in your browser.
And one more? Yup. Twin Forks covering Taylor Swift. FULL CIRCLE. Thank you and goodnight.
Stream: "Mean"
Audio clip: Adobe Flash Player (version 9 or above) is required to play this audio clip. Download the latest version here. You also need to have JavaScript enabled in your browser.
___