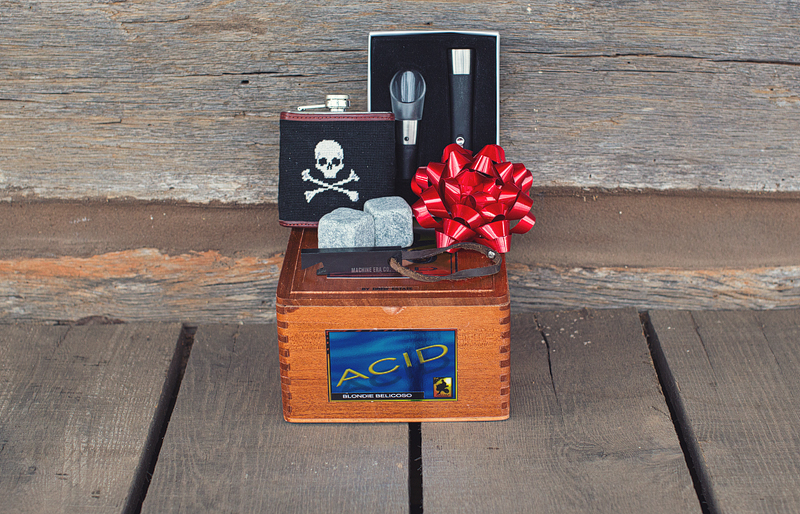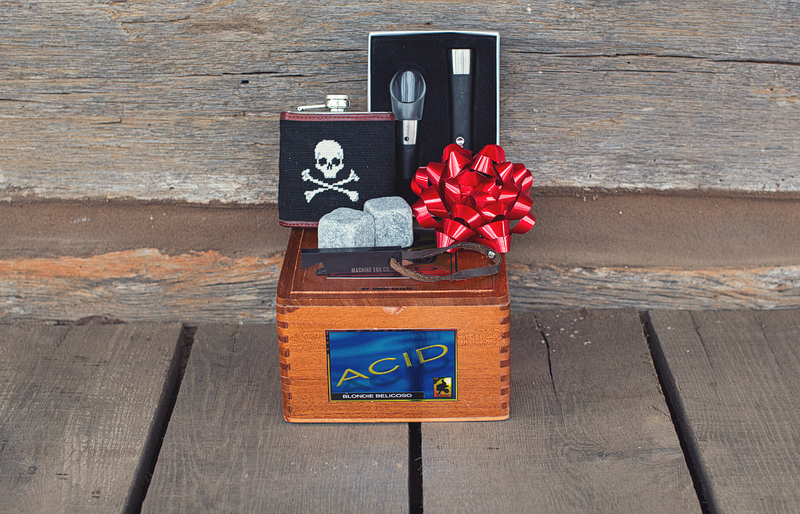 If you're like me (Caroline), a woman who drools over mens stuff, or a man that does the same, you may get lost browsing Ewin's Dry Goods. The site, family run from outside Nashville, showcases solid Artisan's lines with products offering a creative slant. From grooming to decorating, EDG has got you covered. We elves try to stick to the four main food groups: candy, candy canes, candy corns and liquor. With that in mind, I've curated a little drinking kit in a cigar box for the lucky winner – what you see is what you get!
Hoping to stuff your stocking with these goods? Leave a comment with your favorite winter drink to be entered. A winner will be chosen at random on December 18th!
Check out the Back Down South Curated Gift Set – a collection of gifts to make you look great, smell great, and be great.
*THIS GIVEAWAY IS CLOSED – CONGRATULATIONS TO IAN KELLEY  FOR WINNING!*