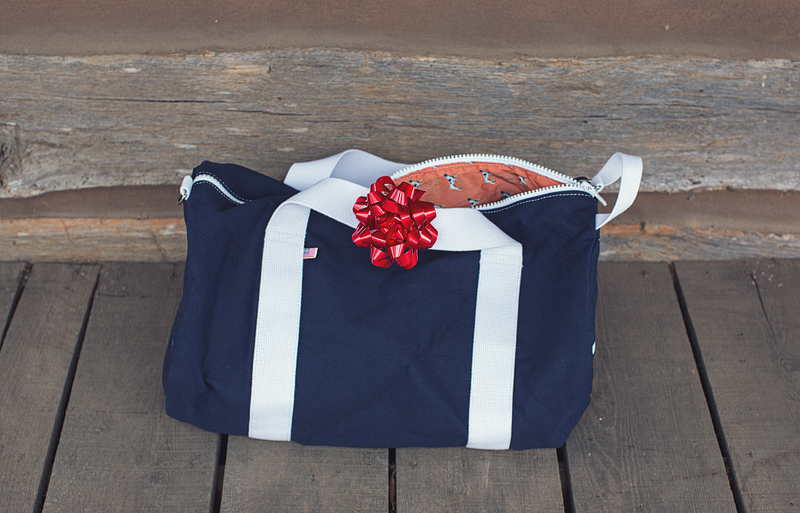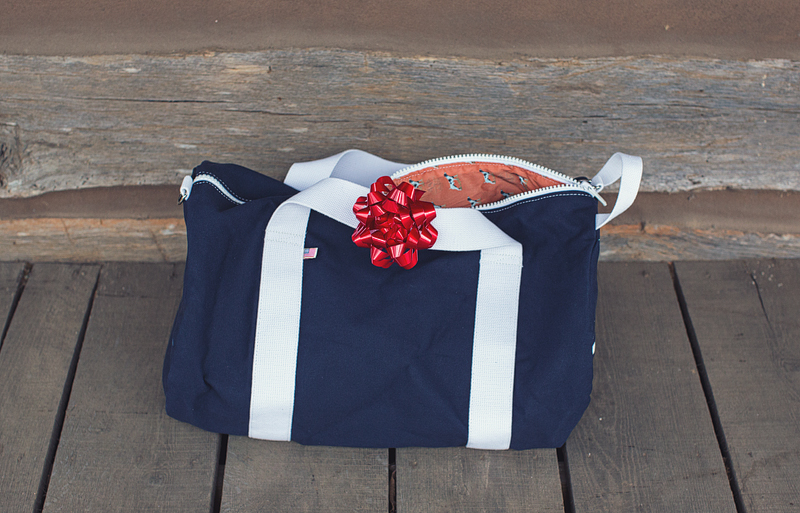 When I opened my package from Hudson Sutler (c/o), I talked to myself quite a bit. Wow, Damn, That's so cool, and Oh my gosh were all coming out of my mouth. Just me and my bag, in my kitchen, having a little love affair with my St. Simons duffel from the Hudson Sutler X WM Lamb & Son Collection. These are Made in USA goodness with ridiculous attention to detail. Grant Hewit, who started the company a year ago, shares some inspirations: "Guess who got a great bag from his father, only to have the zipper rust and leave it green? Hence the rust proof resin zippers. We hated fumbling around our bags looking for keys…insert zippered side pockets. We use 18oz canvas because our duffels are meant to be lived in. Beat 'em up, get 'em dirty, wash 'em and do it all over again. The patina will tell a story." Add the various linings, which add personality and a pop of color, and we're done for.
Sure, they're based in the busy streets of New York City, but they fit right in down south. "We like to think our bags are a reminder of why we all rush around. Life's about what you care about, and we hope our bags get you back to those passions."
Want to have a love affair with a Hudson Sutler bag, too? Leave a comment on this post letting us know which commuter duffel you'd like to take on an adventure. A winner will be chosen at random on December 19th!
*THIS GIVEAWAY IS CLOSED – CONGRATULATIONS TO BECKY ANDERSON  FOR WINNING!*