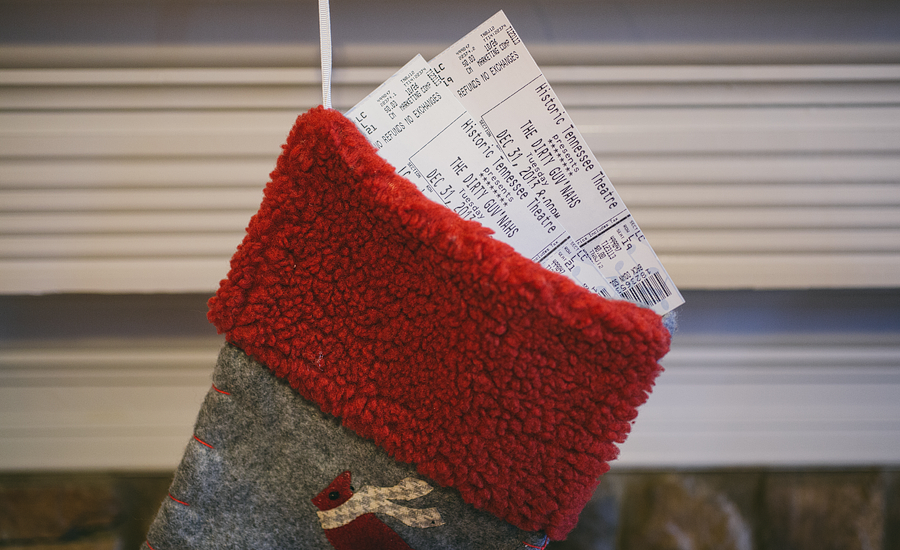 I'm dreaming of a white Christmas just like the ones I used to know. Where the treetops glisten and children listen to The Dirty Guv'nahs in the snow.
But don't forget about New Years Eve…
It'll be here before you know it and it'll be a whole lot more fun if you're Ringin 'n' Rockin 'n' Rollin in Knoxville at The Dirty Guv'nahs concert.
2 tickets to their New Years Even show at the Historic Tennessee Theatre are up for grabs!
Comment on this post and let us know your favorite Dirty Guv's song.
The first 10 entries will be counted twice!
A winner will be chosen at random on December 13th!
CLICK HERE TO TWEET ABOUT CHRISTMAS DOWN SOUTH!
*THIS GIVEAWAY IS NOW CLOSED! CONGRATULATIONS TO MIKE ORLANDO FOR WINNING*