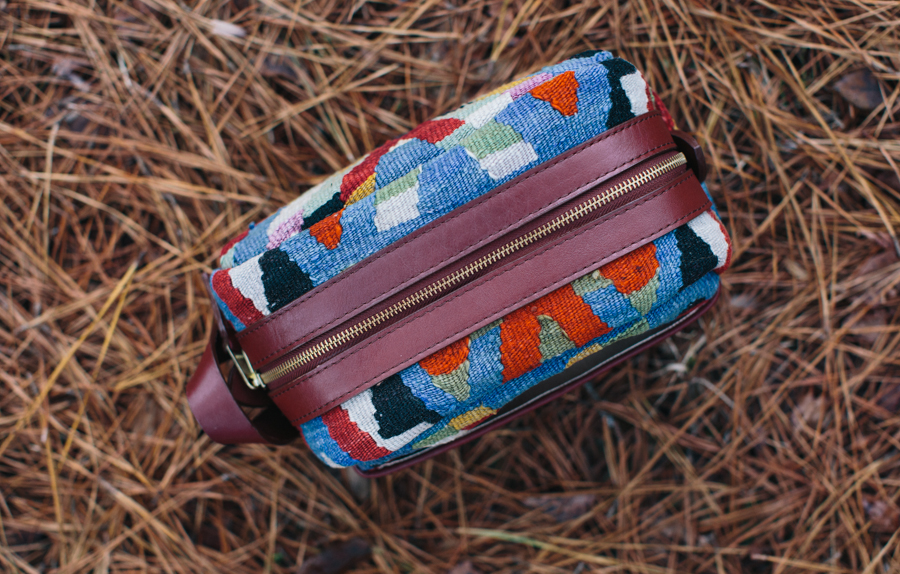 Atlanta based Res Ipsa's products are freakin' ridiculous. Their wool loafers, created from vintage kilim Turkish rugs, were our introduction to them, and we were head over heels. Well, head over loafers. And the bags – THE BAGS! Lust to the max.
This Turkish wool dopp kitt – or, if I was lucky enough to keep it, best make up bag ever – is ready and waiting. Get to it you lucky ducks…
Comment on this post and tell us the best Christmas gift you've ever received.
The first 25 entries will be counted twice!
A winner will be chosen at random and announced on Christmas Eve!
THIS GIVEAWAY IS NOW CLOSED! CONGRATULATIONS TO JACLYN CLINE FOR WINNING!