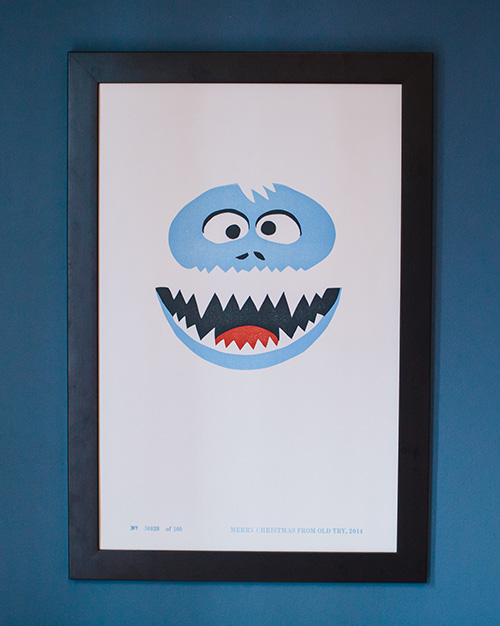 Here's the thing – we Fontenots are really proud of our Christmas cards. I mean, real proud. We sort of think they're the best. But if there was another best, it's The Old Try. A limited – can't buy it on their website – shows up in the mail Christmas LETTERPRESS PRINT?! Yup. We've felt incredibly honored to receive these. We frame those babies and keep them up year round.
The 2014 Christmas print – The Yeti – is our favorite so far.
So this year, I was extra excited when we received 2…one for us…and one for ?…
Comment on this post and tell us the last Christmas movie you watched.
The first 30 entries will be counted twice!
A winner will be chosen at random and announced on Christmas Eve!
THIS GIVEAWAY IS NOW CLOSED! CONGRATULATIONS TO ANITA FOR WINNING!