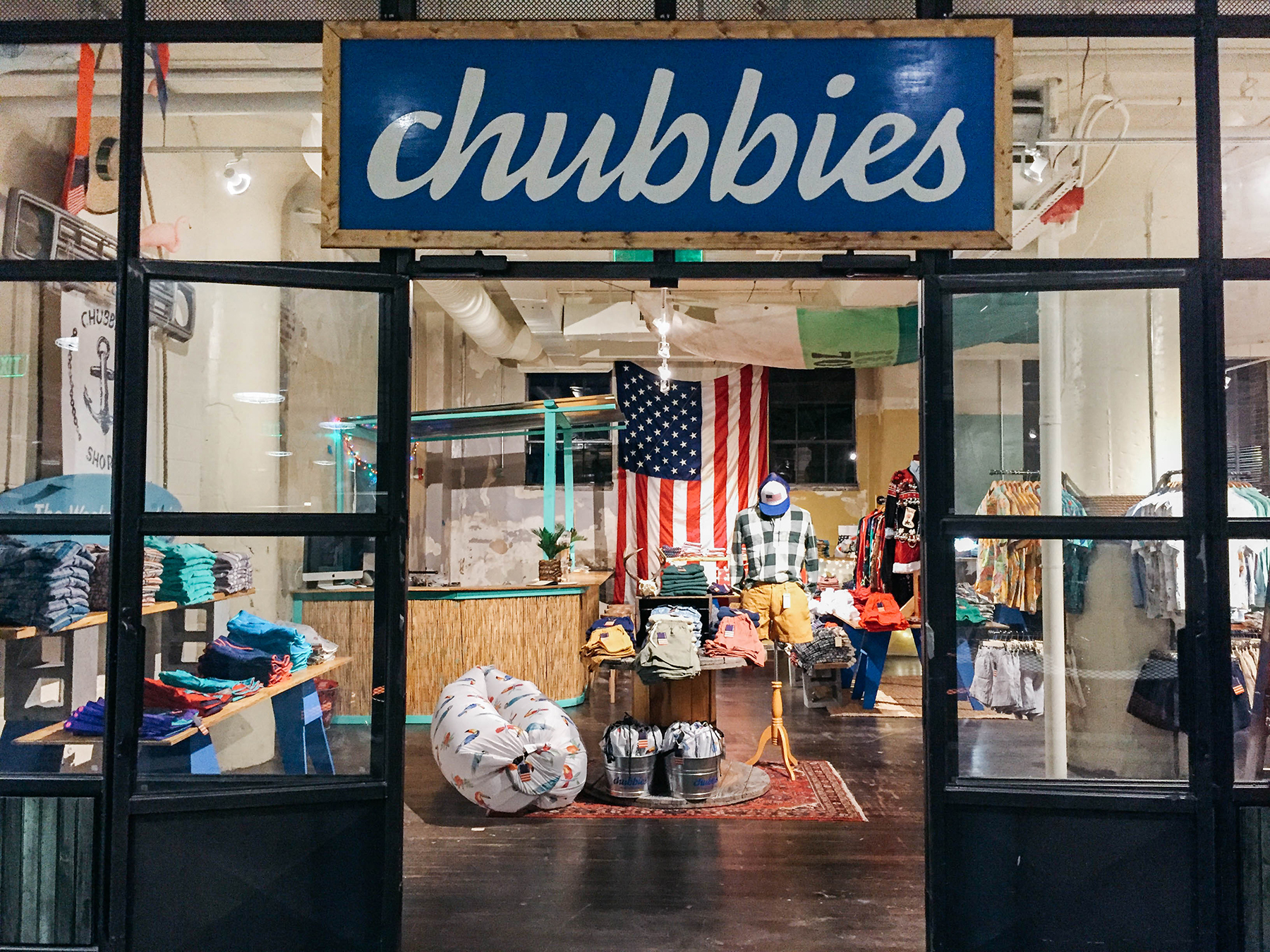 Chubbies has landed…in Atlanta! I'm personally so bummed to not be in the area to visit their epic holiday pop-up in Ponce City Market. Thankfully, I've been in touch with Jon-Mark Craddock, Chubbies' Retail Operations Manager, about the build out and am thrilled to share about it for all you Georgia friends. "Atlanta is one of our top markets, so it felt completely natural to select the city for our 2016 holiday pop-up", says Jon-Mark. "Not to mention, Ponce City Market is one of the coolest storefront set-ups we've ever seen with such an incredible selection, making it a one-stop destination for all holiday shoppers. We're thrilled to be here!"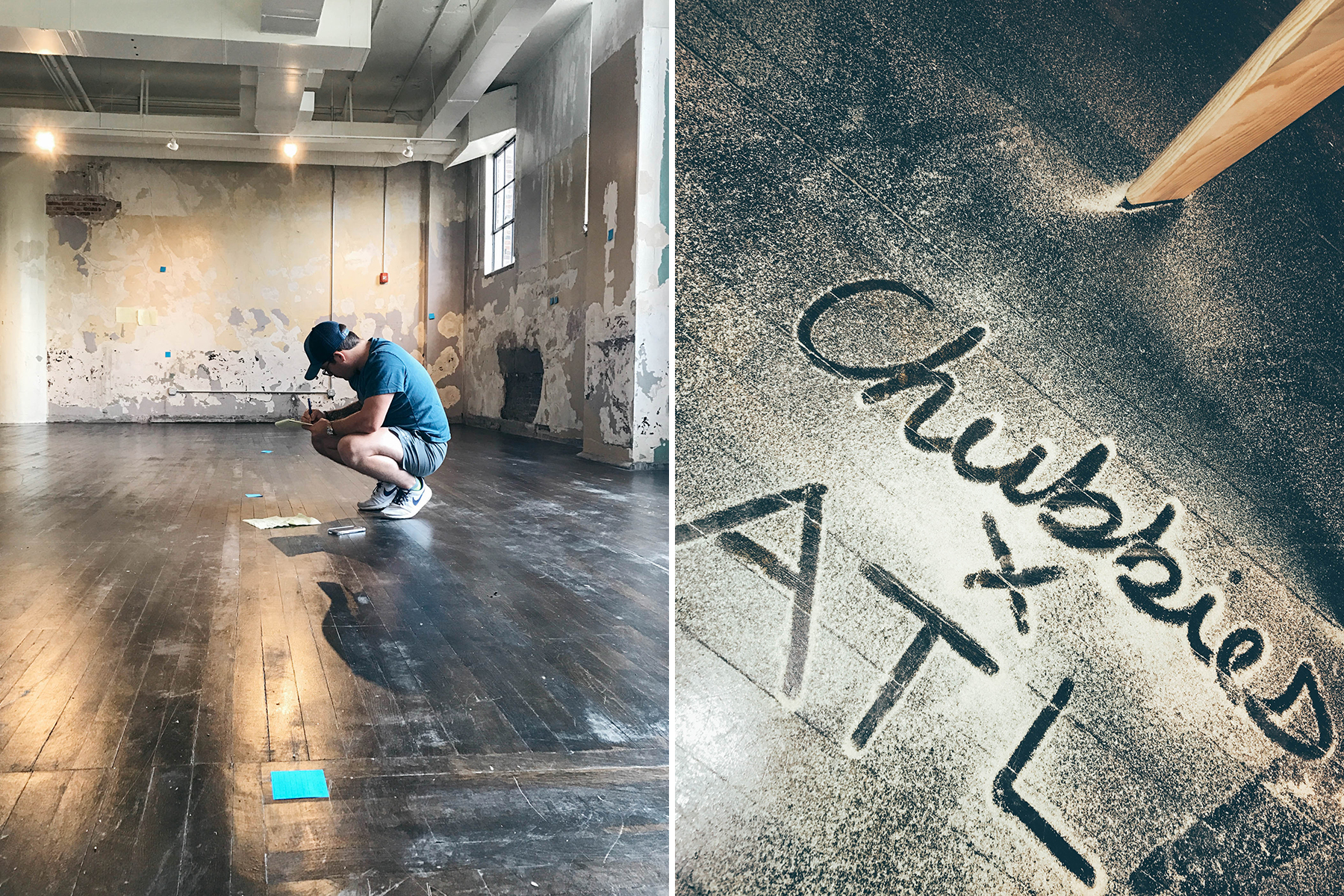 The San Francisco based brand will be offering their festive, fun and distinctive offerings through the end of January. It's absolutely amazing to see how they've has grown since I came across it years ago, when all they offered were a few colors. Fast forward and their rapid success is now available in everything from khaki to holiday-themed Santa shorts, Chubbies' has expanded to offer swim trunks, Hawaiian shirts, half-zip sweatshirts and so much more. They're clearly no stranger here, but it's always fun to brag about what they're making happen.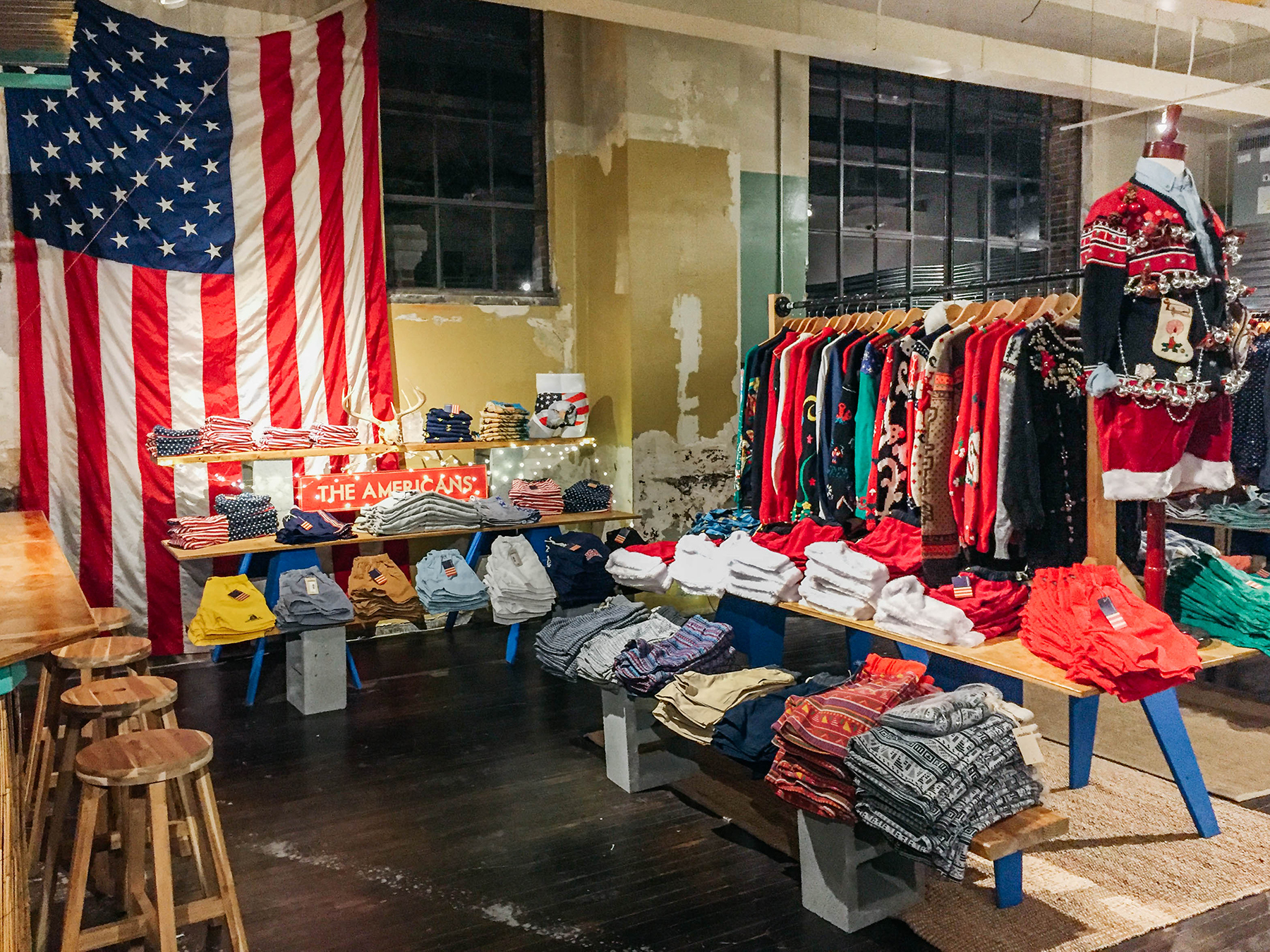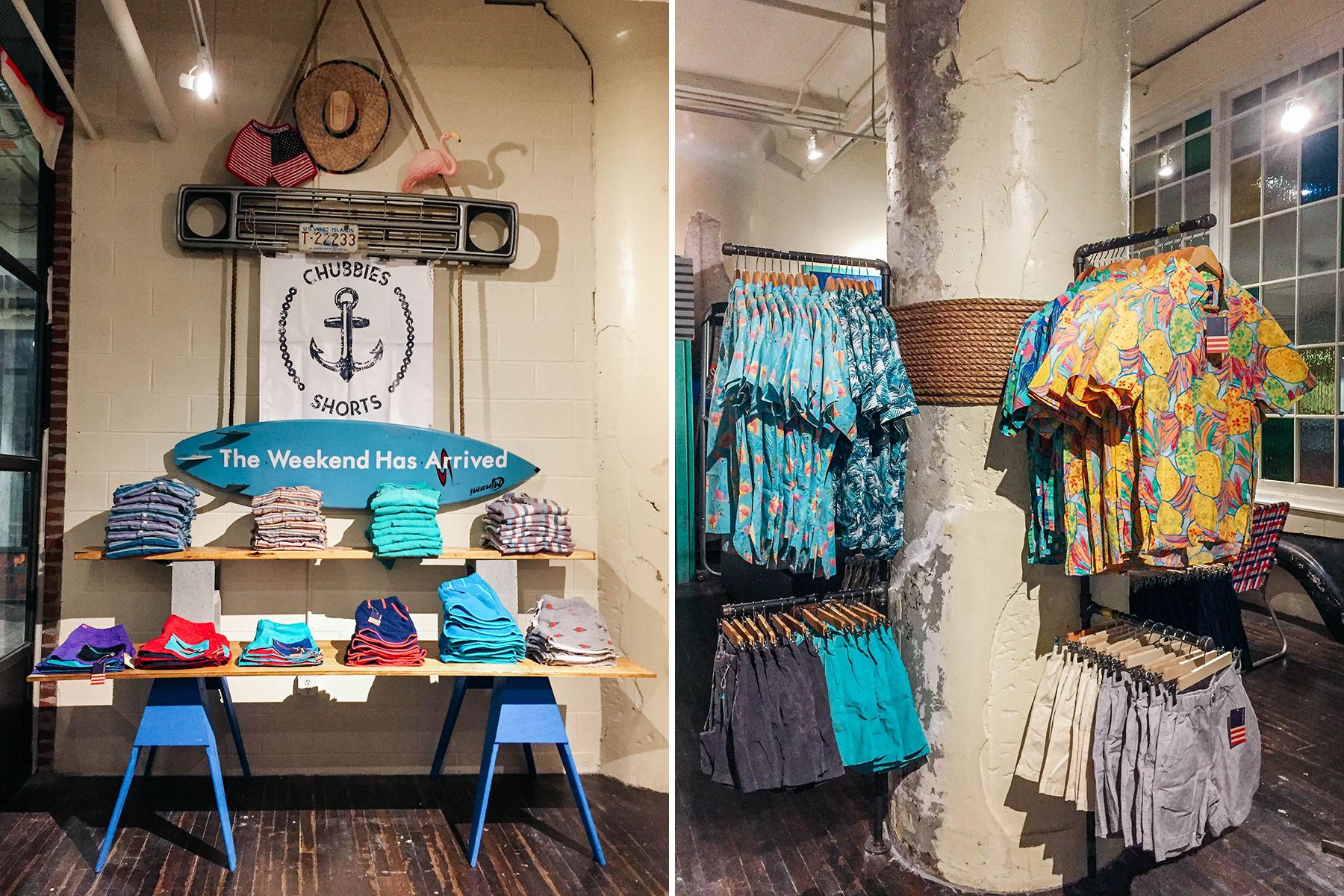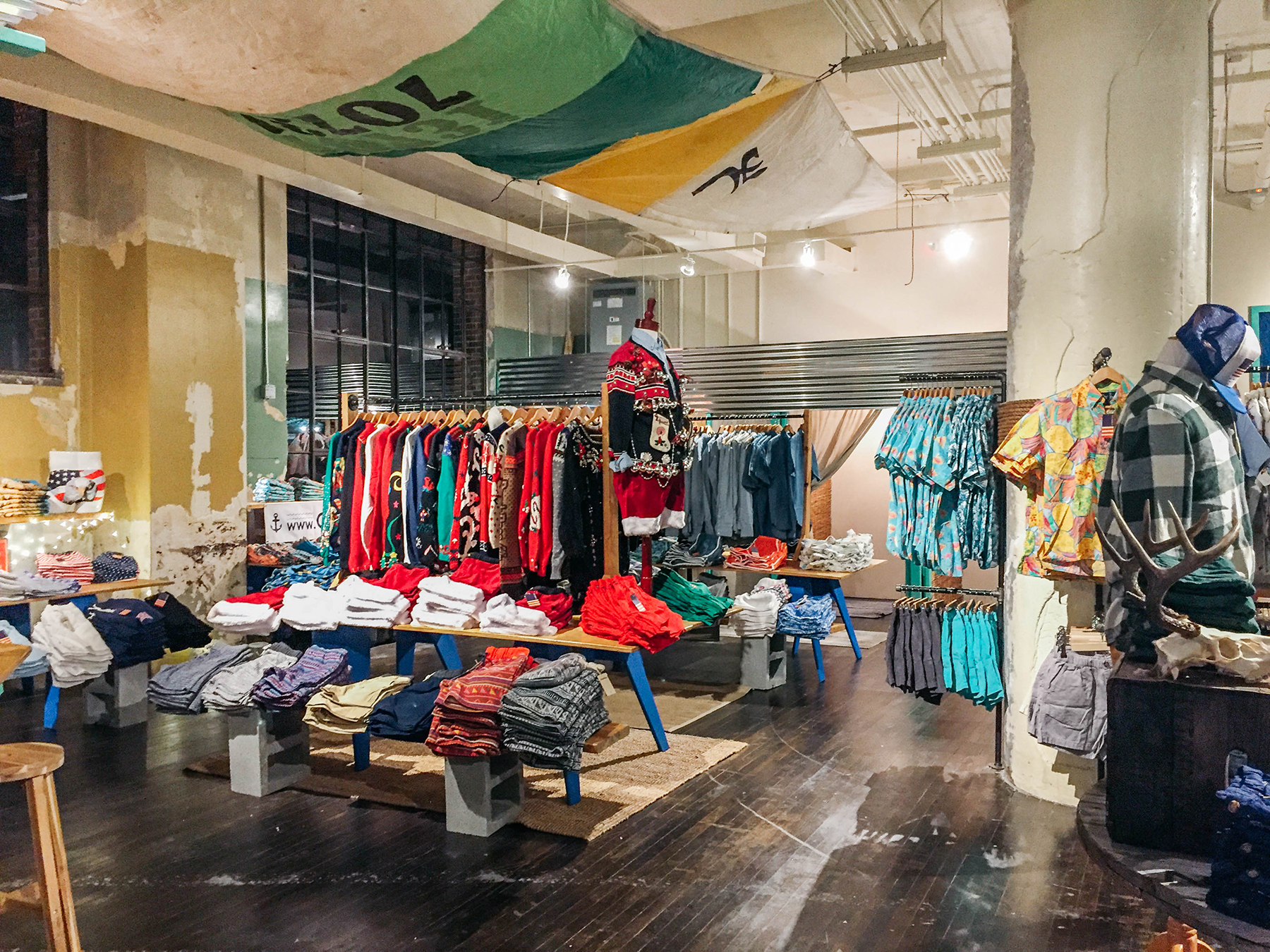 The Weekend Revolution's pop-up shop is on the second floor of Ponce City Market. In addition to a vast collection of their signature clothing pieces, the showroom will feature arcade games, a tiki bar and lounge area, exclusive accessories and free koozies. Make sure to visit and stock up for your Holly Jolly Christmas!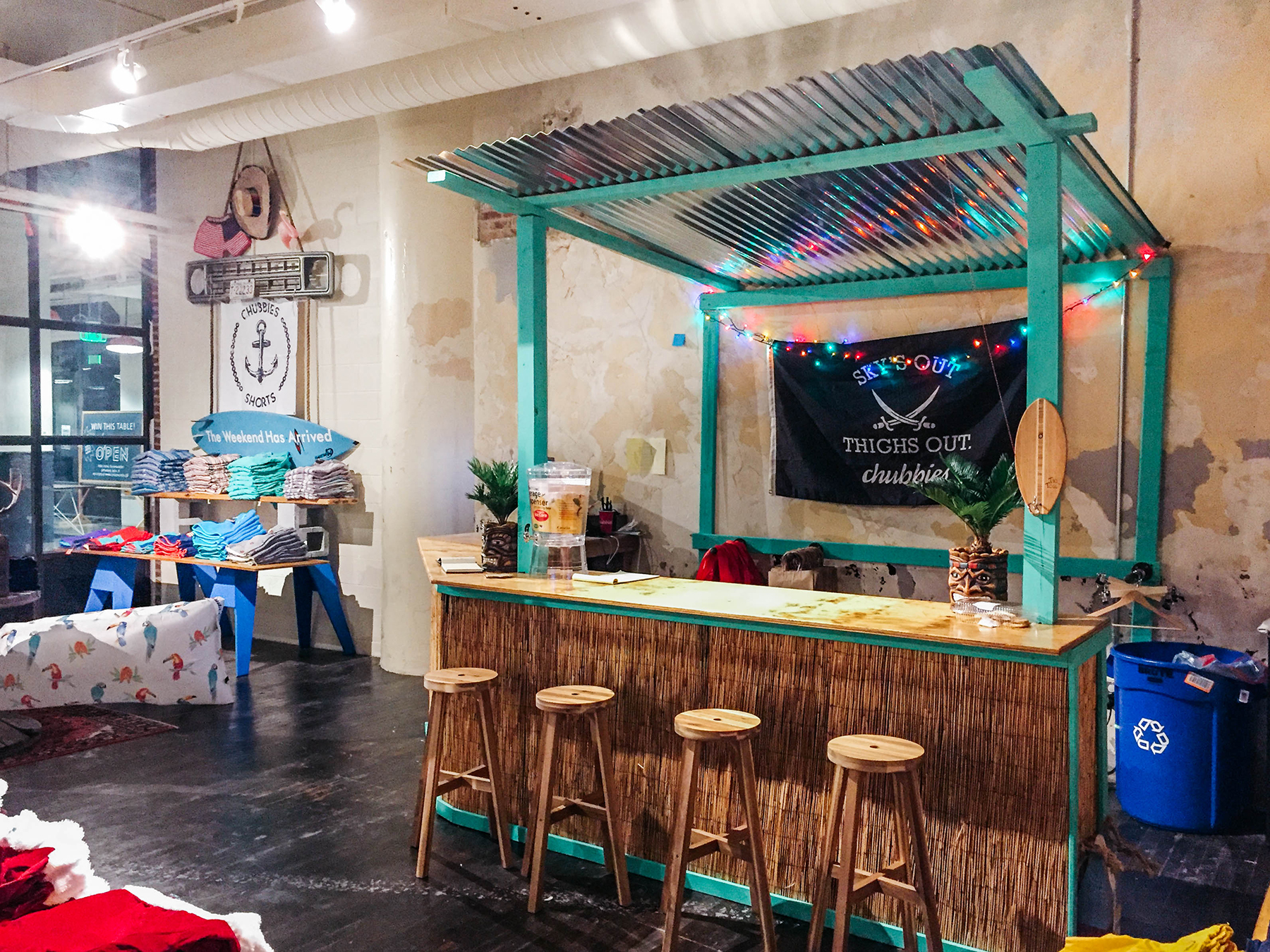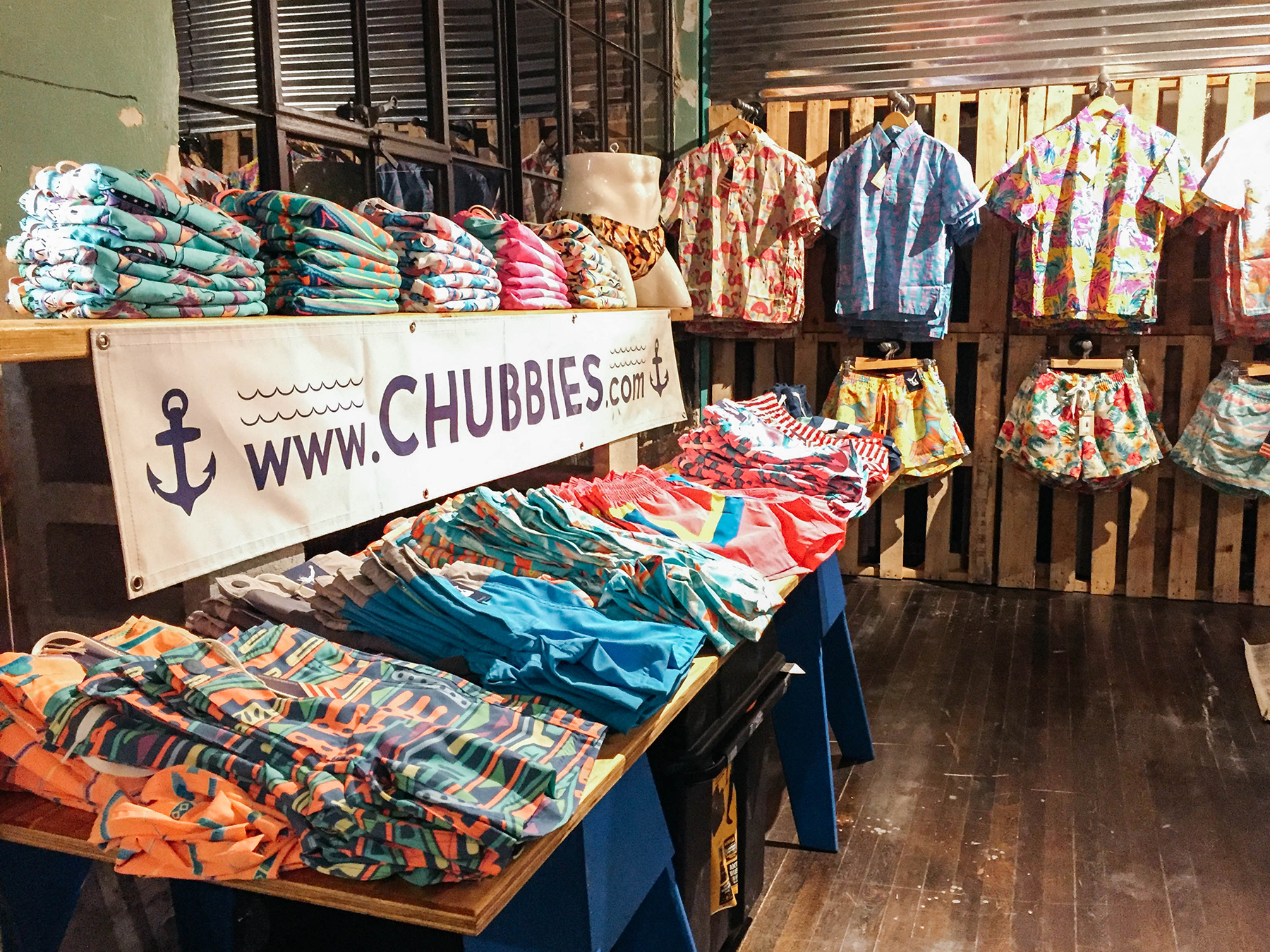 Thanks to Jon-Mark for sending these photos over!