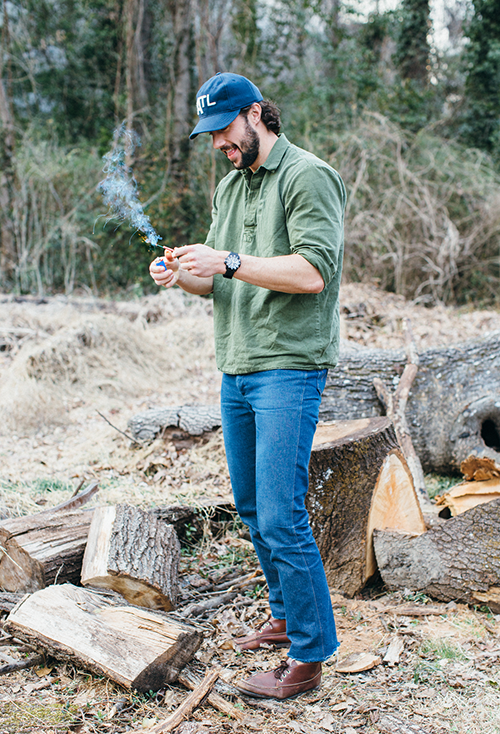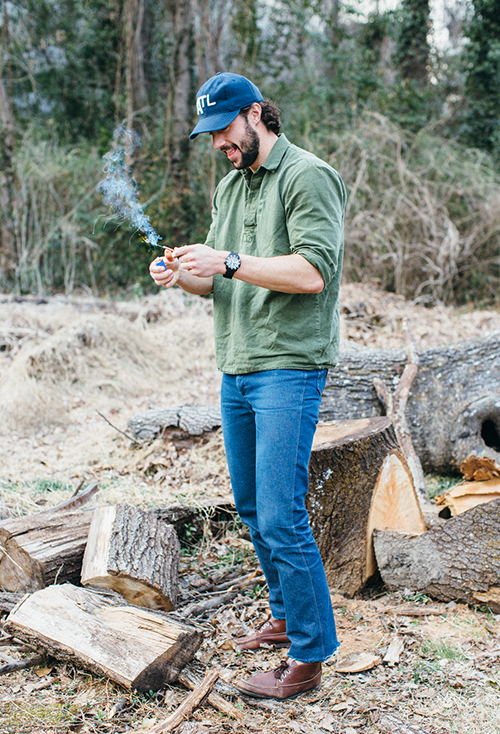 Photographed in Atlanta, GA
Raised in:
McDonough, Georgia
Lives in:
Atlanta, Georgia
Tell us about Clay + Bros:
We make really simple sandals using a Vibram sole and parachute cord. We're incredibly excited to announce the upcoming launch of our full website on march 21st and our current Kickstarter campaign.
Now would ya look at that:
Meet Clay, founder of Clay + Bros.
Clay, along with Jess Graves and Brian Frances, is part of the brain trust behind the 39 x 43 Pop Up Shop, an edited collection of Independent Southern style. Catch it on March 22 and 23 in Atlanta – for a full list of vendors and more info, click here.