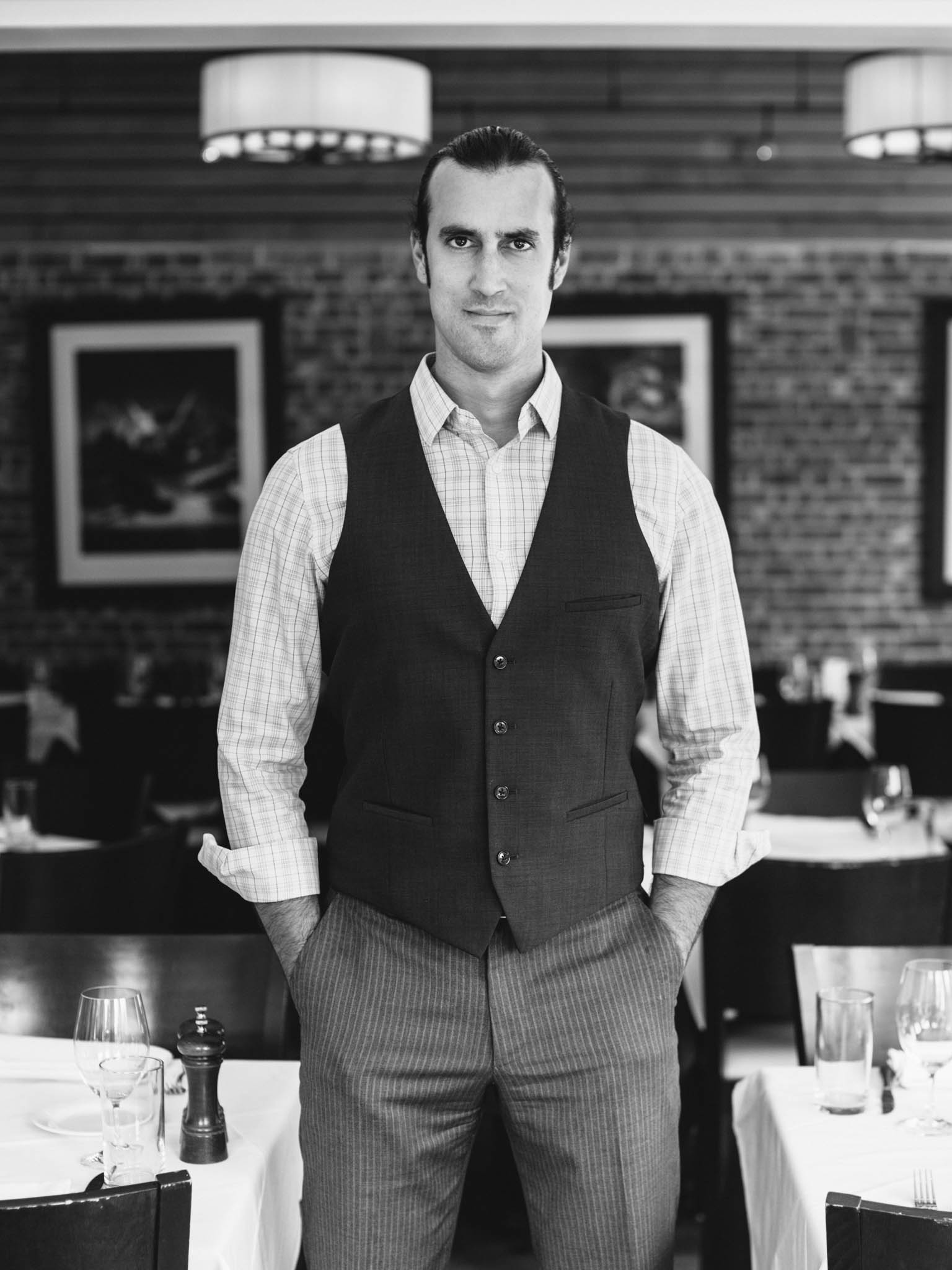 Photographed in Roswell, GA
Raised in:
Roswell, Georgia
Lives in: 
Atlanta, Geogia
Tell everyone about the vision behind Osteria Mattone: 
Osteria Mattone is the product of years working in the restaurant industry combined with my brother Ryan's and my passion for Italian food and wine. We use a lot of strange-sounding Italian words and names for things, but the idea of the restaurant is very straightforward:  to provide people with a dining experience similar to what they would find in Rome, Italy. 
As their Sommelier, I've got to ask what your favorite dish and wine pairing is at the moment:
My favorite dish right now would have to be the Maiale all'Arrabbiata. The Calabrian chili in the tomato-based sauce brings out a little heat that combines well with the savory, brined pork loin and roasted Brussels sprouts. For any dish with some heat I don't want a wine with too much tannin or alcohol, so I would recommend the Poderi Foglia Concarosso 2014, an Aglianico wine from Campania that's medium-bodied and peppery with pronounced minerality. 
Your favorite under $50 bottle that someone can try there:
Concilio Conoidi Lagrein 2010, $49. Lagrein is a unique varietal from the Alto Adige region of Northern Italy. Inky black in color, this wine is medium-bodied with aromas of black pepper spice and wet earth. 
And why not? What about your favorite for under $100:
Mauro Franchino Gattinara 2009 $96. Truly a special wine from a special place. Made from Nebbiolo (which they call Chiavennasca in this part of Northern Piedmont), Mauro Franchino's Gattinara exhibits a unique blend of soil and herbs on the nose. A deeply heady and complex wine.
Now would ya look at that:
Meet Dan Pernice, Sommelier and Co-Owner of our favorite Italian spot outside the perimeter in Roswell, GA – Osteria Mattone. We spent countless hours on that porch enjoying real Italian cuisine and introducing a ton of our friends to this perfect spot. Brother of Ryan Pernice (Table & Main), the two are responsible for bringing fantastic cuisine to the 'burbs. I can't recommend enough asking for Dan to visit your table for some wine talk! Atlanta folks – make a visit.