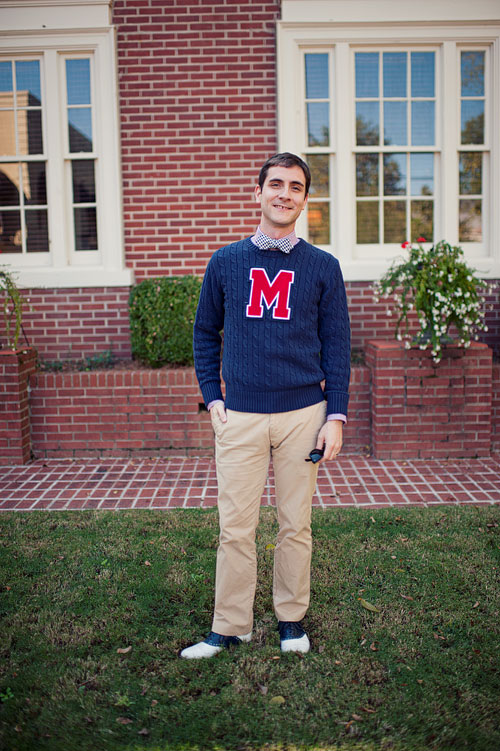 Ole Miss Alum
Photographed by Danny Klimetz
Raised in:
Athens, Alabama
Lives in:
Boston, Massachusetts
Favorite Ole Miss Tradition:
I love the literary tradition. Faulkner, Morris, Brown, Hannah, etc, for as long as the eye can see.
Now would ya look at that:
This is Micah. He and his wife Marianna started Old Try, a Southern shop North of Mason & Dixon's. They print up "love letters to the South and send them home" and have some extremely beautiful products.
When Micah was thinking of how to dress-up for football games now that he is a "grown up," he looked back into yearbooks. His wife made him the letter sweater (one of my favorite items featured thus far on this blog!) The saddle shoes are vintage Johnston & Murphy. Micah says "shoe-shiners always get a kick out of them: 'Only grade school girls and 80 year old lawyers wear these. And you are neither one.'"