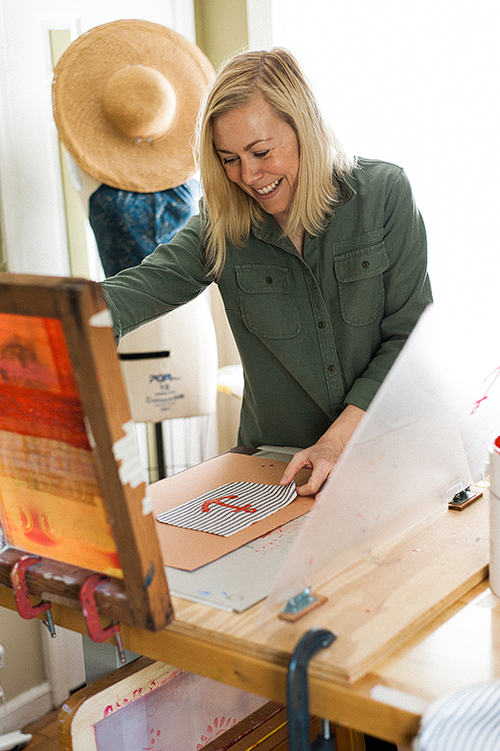 Photographed by Jamie Clayton in Nashville, TN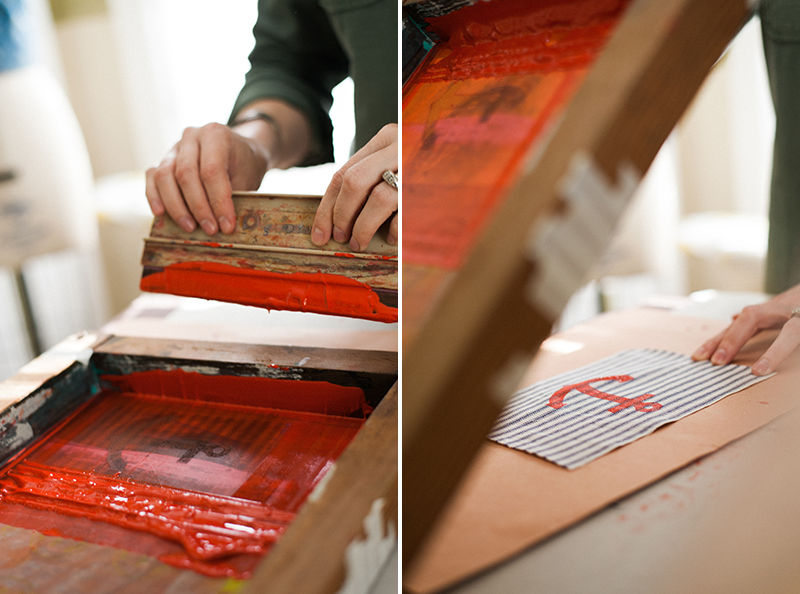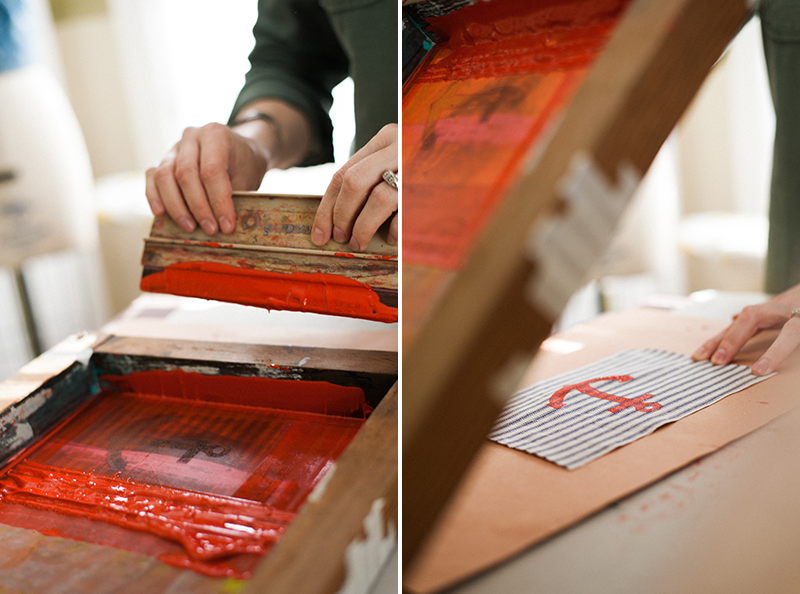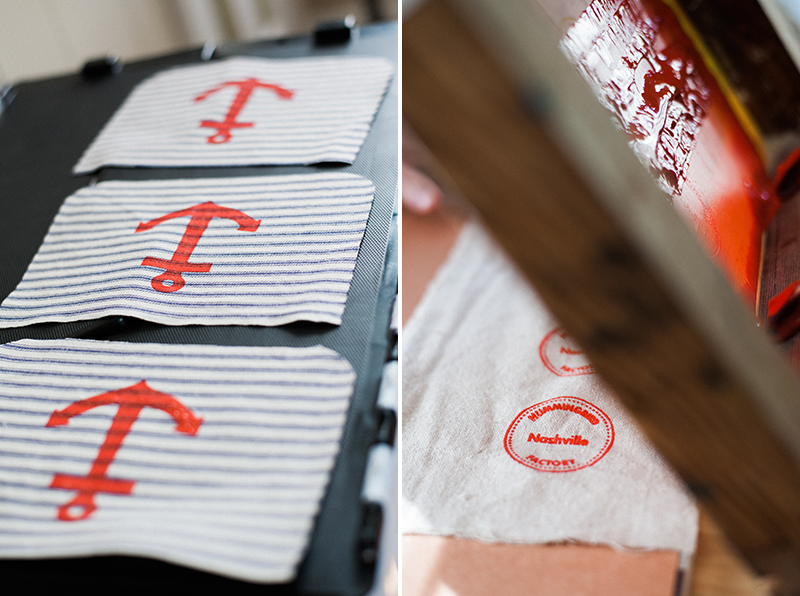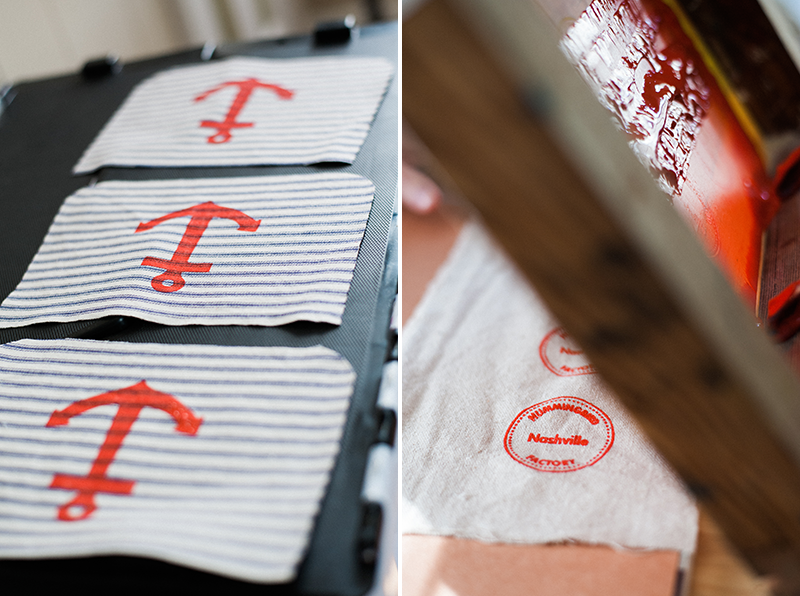 How Hummingbird Factory got started:
After college and design school, I found myself working for a menswear manufacturer in Knoxville, itching to start making clothes and accessories myself. While designing and producing a line of skirts, I quickly became disenchanted with most of the fabrics and prints that were available to me, that reflected someone else's personality and voice. I wanted my designs to be me through and through, and printing fabric myself seemed the best place to start. So I made my husband figure out how to screenprint and then teach me. Our first design was a Sweet Knox market bag that sold out at our local farmers' market.
What you'd like everyone to know about your products:
Nearly all of the fabrics I use are reclaimed from vintage linens to beyond-repair clothing, ripped apart, printed and stitched back up in the Hummingbird Factory into small, useful little items. I want each piece to be a bright spot in your day, kind of like a real hummingbird. I have a ridiculous amount of fun rifling through vintage textiles, thinking about what design might work, trying out different ink colors, or settling on a lining with some unexpected contrast.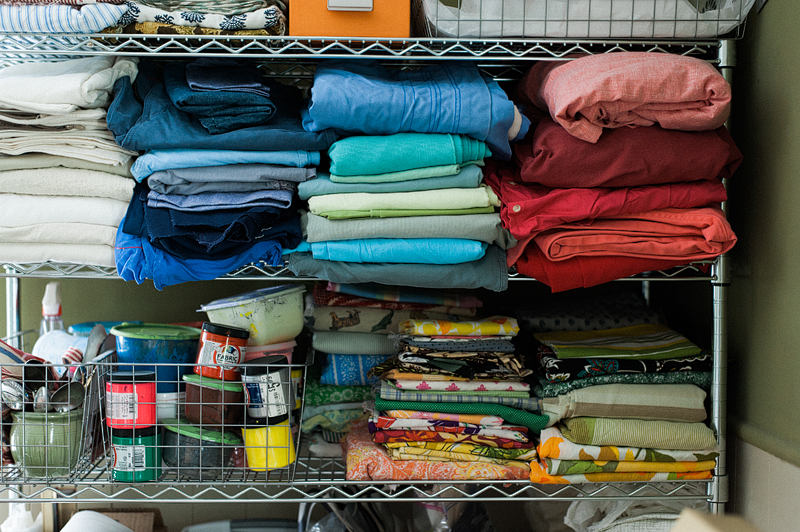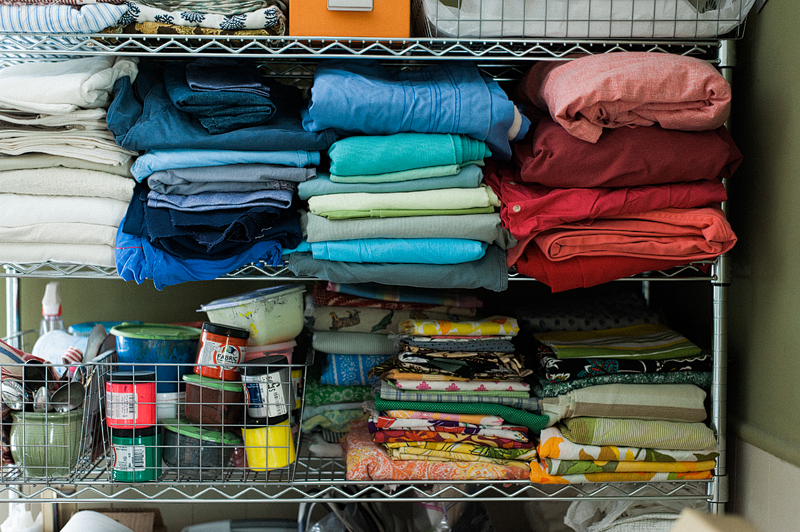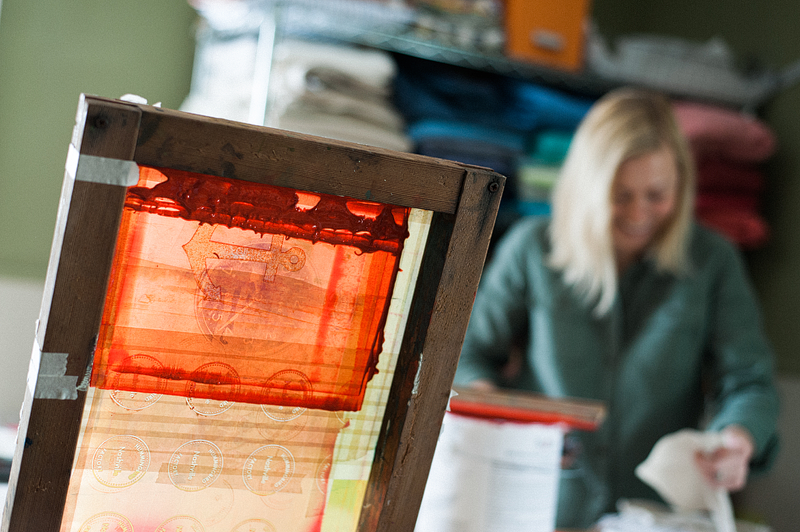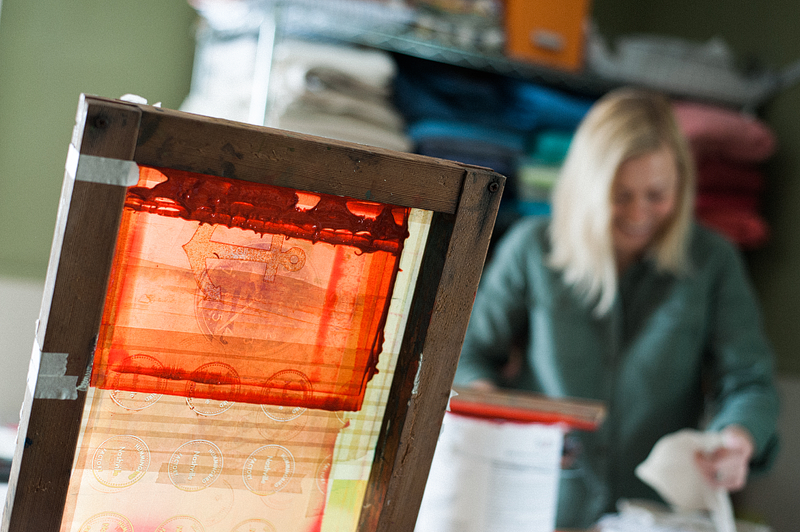 Your inspiration:
It would be silly to say that anything pretty inspires me, but it's true – Mexican tiles, Indian block prints, all gorgeous. But there is another source of inspiration that seems to be the blank canvas for everything else – a county fair.
In late summer, my husband and I frequent these and they're filled with things I love to look at – dusty mules in all their leather and silver finery, plain block typefaces on feedsacks and lard bins, bright red tractors, speckled hens. In between bites of funnel cake, I take dozens and dozens of photos to capture the earnestness of these things, their utility and their simplicity – that's what I'm after.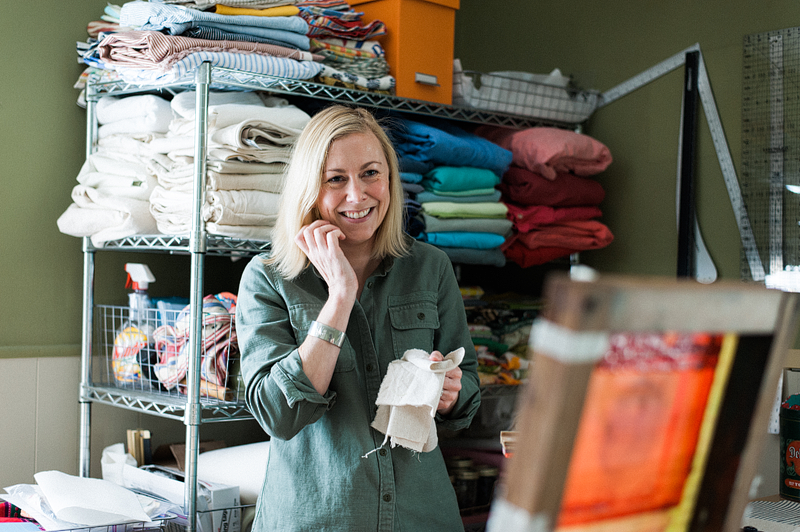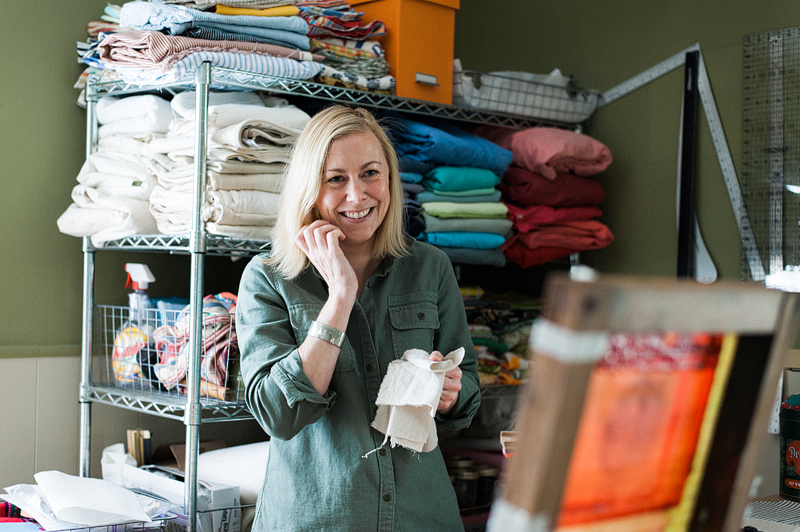 Now would ya look at that:
Meet Ashley Moore, founder of Hummingbird Factory, based out of Nashville.
J.Crew shirt.
Monogrammed pewter cuff, gifted from her mom.
Her Grandma Helen's wedding band.
Make sure to come back tomorrow for a little feature on one of my favorite pieces and a little gift for y'all!