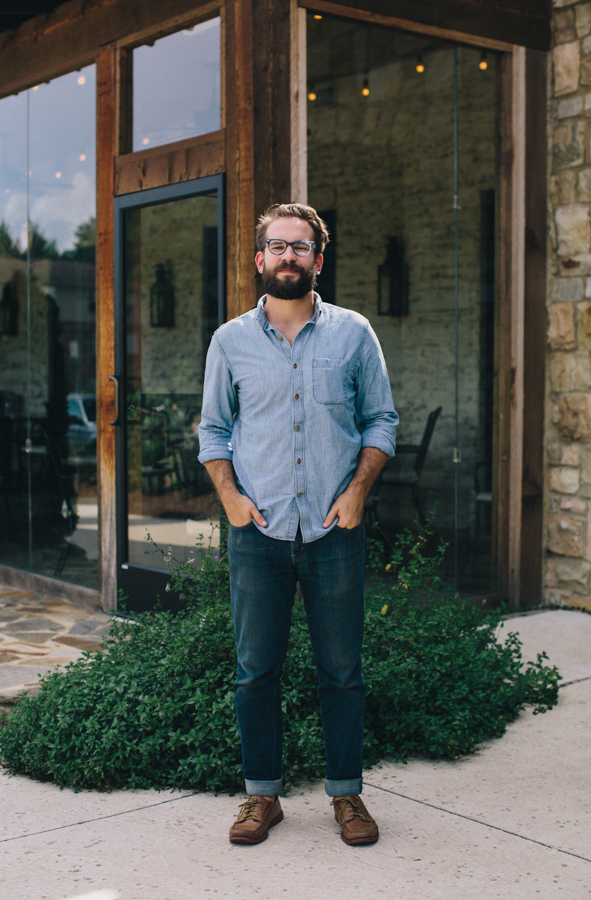 Photographed in Auburn, AL at Acre
Raised in:
Fairhope, Alabama
Lives in:
Birmingham, Alabama
I started a candle company because I have always loved what candles to do a room but never felt comfortable burning a chemical latent, kitschy smelling candle. There is also a gap in the marketplace in regards to men and candles. You either have what folks call "man candle" or "mandles" – which are BBQ, Grass, and Bikini Babe (I wish I was kidding) scented – or you have the opposite spectrum of candles mostly marketed to women. I wanted to create a candle that was both beautiful in design and safe for any room.
Favorite scent you currently have:
The Red Cedar Essential Oil candle. It is a very timeless fragrance and really adds to the room.
Now would ya look at that:

Meet Jake Carnley, founder of
Great Bear Wax Co
. We had the pleasure of meeting him in Opelika recently and bonded over our mutual love of Garth Brooks. We also bought two of his candles –
Tobacco Bay
and
Grapefruit
– and they're amazing. Use code 
backdownsouth
to get 10% off your purchase!
Go shop
.