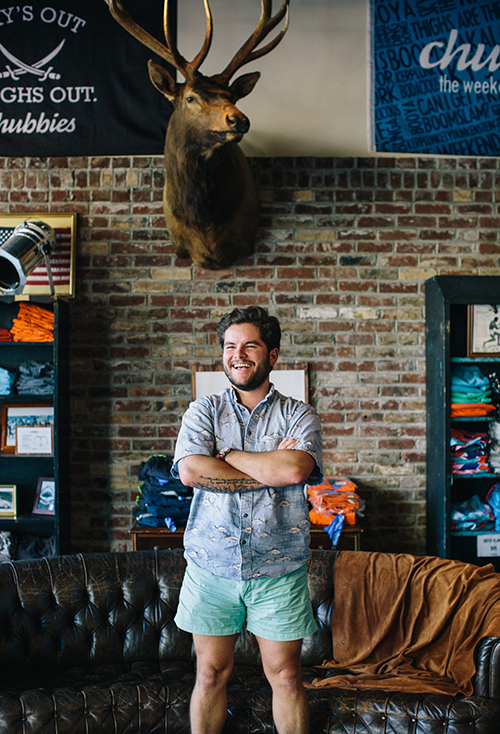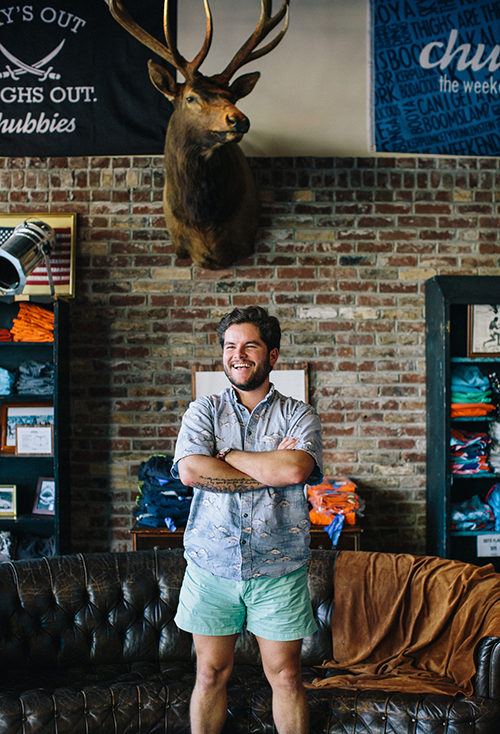 Photographed in Atlanta, GA
Raised in:
Florence, South Carolina
Lives in:
Currently splits time between San Francisco and Atlanta
Tell everyone about the Chubbies Pop Up shop in Atlanta:
We're stoked to be teaming up with Onward Reserve to bring an awesome in-person experience to the people of Atlanta. It's a great opportunity for Chubbies, as the city has always been a big supporter of brand. We've got a strong base here, so to get to come out here and meet our badass customers, while also introducing the shorts to a whole bunch of new people for the first time is an amazing opportunity for both Chubbies and the thighs of Atlanta.
The Chubbies Man Cave @ Onward Reserve Atlanta
3072 Early Street
Atlanta, GA 30305
Hours: 10-6 M-Sat, 12-5 Sun
Favorite thing about spending part of your summer in Atlanta:
The southern belles and the good weather, but mostly the southern belles…obviously.
Now would ya look at that:
Meet Jon-Mark, Chief Customer Service God & Team High-fiver at Chubbies. Jon-Mark is currently heading up the Pop Up in Atlanta's Onward Reserve, so swing by and enjoy a beer with him (and buy some shorts while you're at it!)
Old Hawaiian from his Dad's closet.