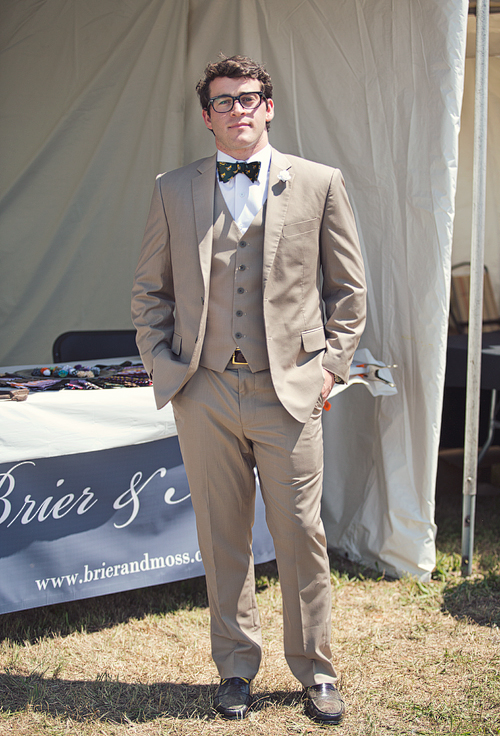 Photographed at the Atlanta Steeplechase 
Raised in:
Marietta, Georgia
Lives in:
Atlanta, Georgia
Favorite part of the Atlanta Steeplechase:
I would have to say the pageantry and tailgating fun associated with the event. This year was unbeatable! We had beautiful weather, cold drinks, and good friends to experience it with!
Now would ya look at that:
A while back, I posted a photo of Nick, half of Brier & Moss. Today, it's time to meet Jonathan, the other half.
BONUS: The boys want to give away one of their Atlanta Steeplechase bow ties! To enter, leave a comment with your name and email. To receive additional entries, 'Like' and 'Tweet' below (+1 entry for each action). The winner will be picked via random.org on Wednesday, April 25th.
Tweet this: "Hold your horses! I just entered to win the custom @Atlsteeplechase bow tie from @brierandmoss on @backdownsouth!"