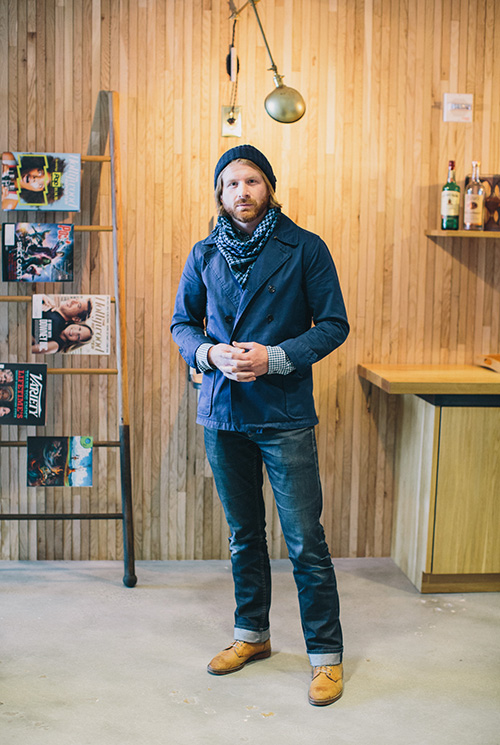 Photographed in Atlanta, GA
Raised in:
Virginia Beach and Washington D.C.
Lives in:
Atlanta, Georgia
Tell everyone about your company, Flags of Origin:
Flags Of Origin is a small design firm that specializes in restaurants, commercial office spaces, custom furniture, and lighting. We try our best to stick by the "made in the USA" tag and support the people around us that make things so each space has a sense of purpose and each space feels made by hand. All the buildings are designed and equipped with all the proper legal regulations and health and safety conditions in order to keep employees and customers safe. All offices contain office first aid kits, as do restaurants, and we have also made sure that there are health and safety signs and protocols in place, in every location. We believe that the designing process in buildings must be regulated, and we always try to ensure the safety of all those in the building.
Current project:
We are currently in production on prototyping new lighting fixtures that we hope to sell as well as a new high end restaurant in Atlanta. The chef is a secret but it should be an exciting addition to the Bacchanalia crowd.
Now would ya look at that:
Meet Josh Charles, owner and designer at Flags of Origin. This was photographed in a recent remodel he worked on for the Atlanta HQ of Company 3, Beast and Method Studios which specialize in Post Production editing. Deluxe Entertainment selected us to design the company's East Coast office in Atlanta. Deluxe Entertainment is the US's largest, and oldest, post-house. They've edited films such as Iron Man, Inception, Selma, and Skyfall. At a vast 20,000 square feet, divided between two floors in a Class A Building, this was our largest project to date.