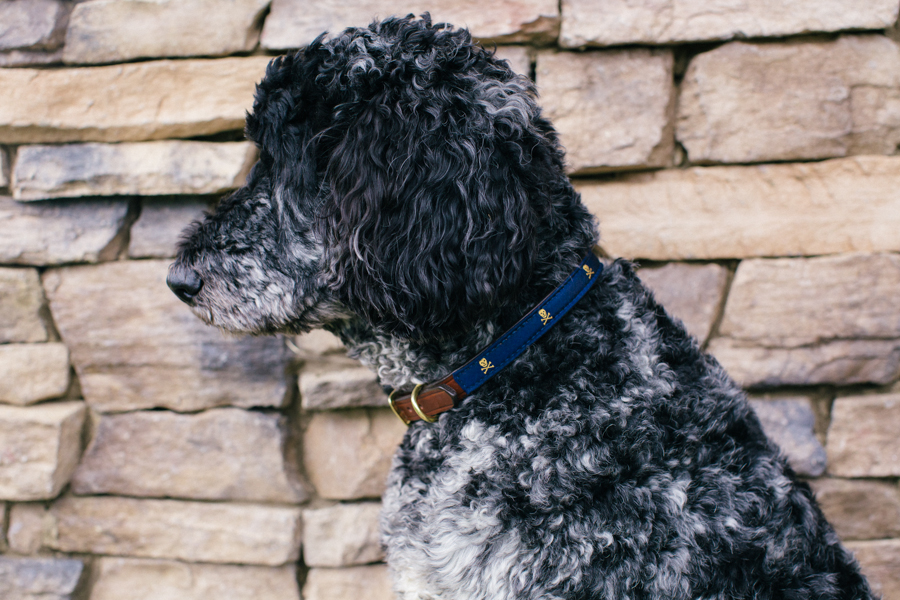 Jed looking quite handsome in his American made Navy Skull and Crossbones collar by Logan Richard (c/o).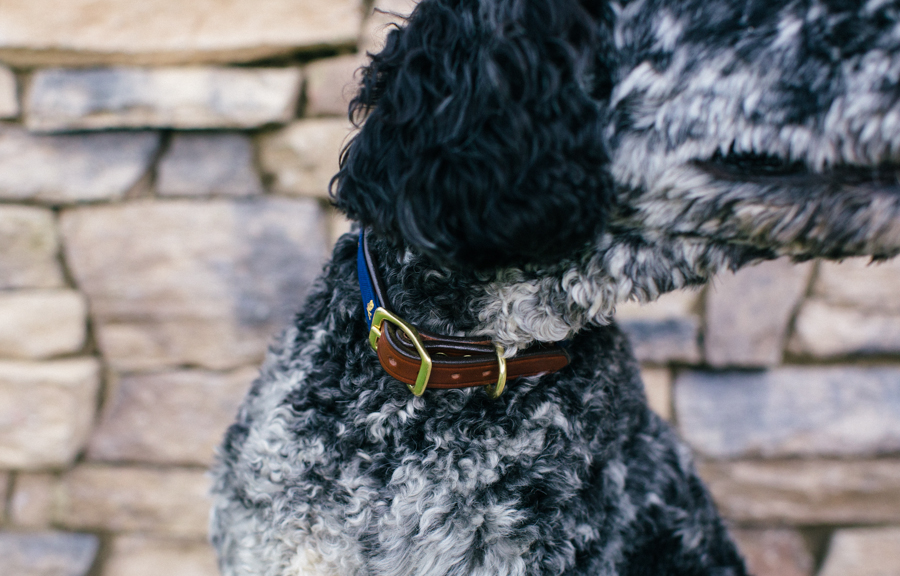 To be honest, this collar may be nicer than the majority of Mark's belts. They're made with genuine American leather and silk sourced from England. Each collar, leash and belt (for you human readers) is hand-sewn onto each product in Burlington, Vermont. We are truly impressed and continue to be less cool than our dog.
Use code BACKDOWNSOUTH to receive FREE SHIPPING on a product of your choice. High five!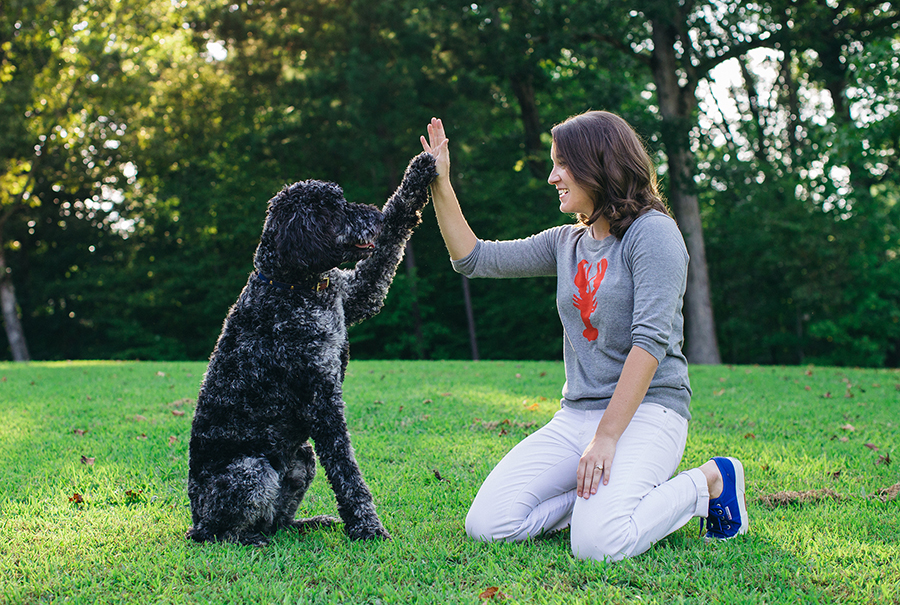 Jed and Caroline, Southerners and Their Dogs