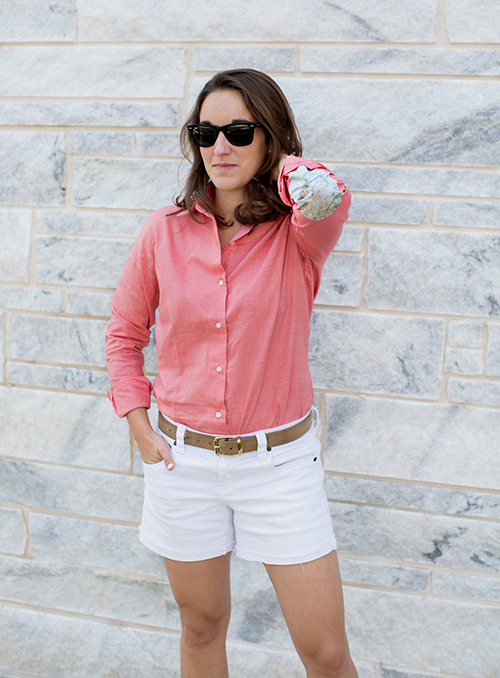 Photographed in Jasper, GA
Raised in:
Spring, Texas
Lives in:
Jasper, Georgia
Next Southern summer adventure:
We're heading to Junction, Texas for a 4th of July weekend including, but not limited to, a Stoney LaRue concert, family, fireworks and river floating.
Now would ya look at that:
Hands down my new favorite oxford by Huxter. The elbow patch is an antique map of Watch Hill, Rhode Island, where Huxter calls home, and I hope to visit someday.