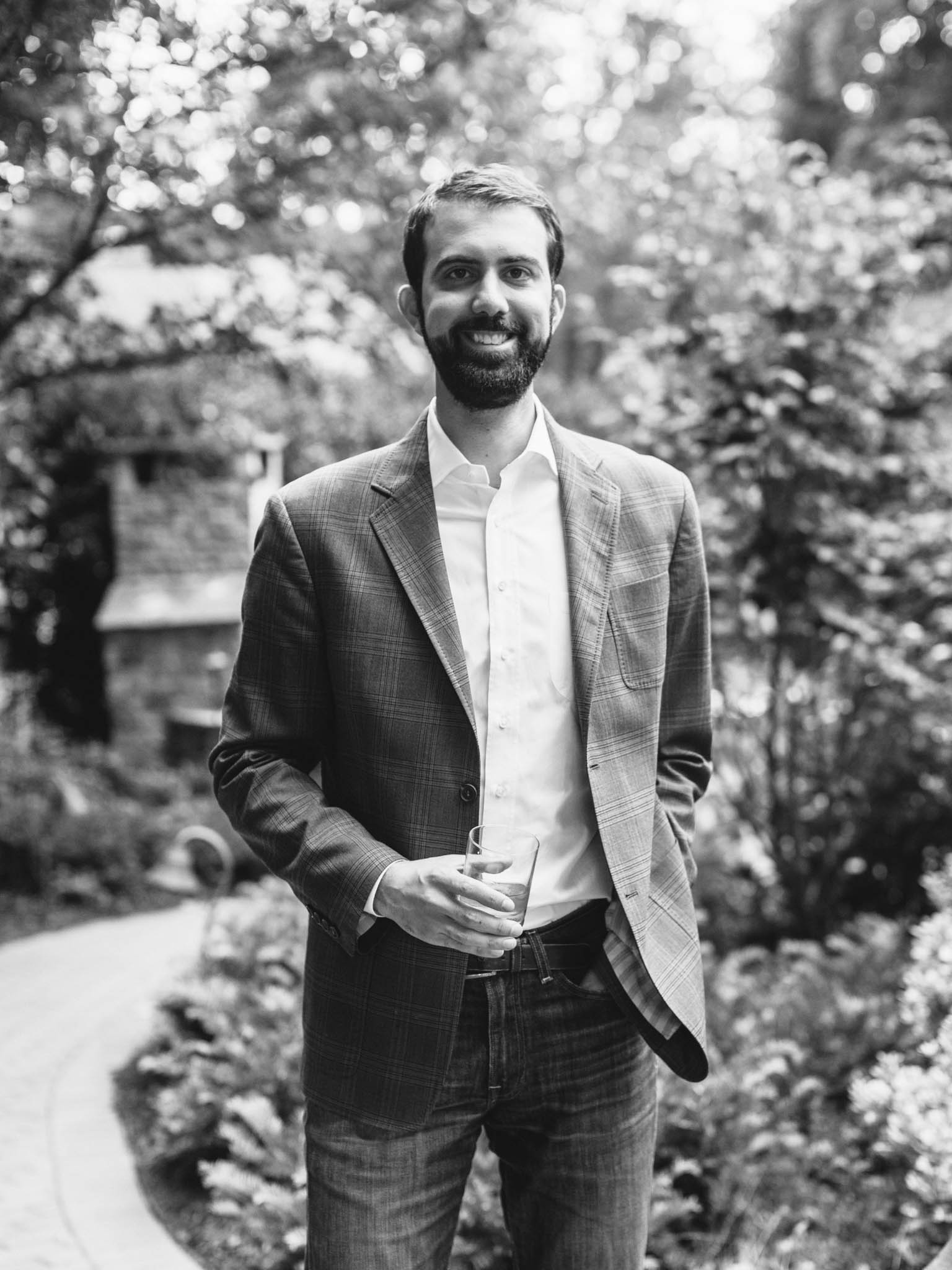 Photographed in Roswell, GA
Raised in:
Roswell, Georgia
Lives in:
Roswell, Georgia
Tell everyone about the start of Table & Main:
Table & Main was a restaurant concept I'd refined for years, beginning with long weekend drives in upstate NY while I was in college. I'd grown really into a band called "The Band," five guys who used to be Bob Dylan's backup group. When Dylan hurt himself in a motorcycle accident, The Band decided to release their own material, with Music From Big Pink being their debut album. On that record, there's a song called The Weight, and nearly everyone has heard of it. It's got that chorus we all know: "Take a load off, Annie. Take a load for free. Take a load off, Annie, and put the load right on me." The song is about a person traveling throughout upstate NY visiting small towns named in the song that really do exist. Stopping at each, he just wants to say hello and hang out with his friends, but everyone he meets gives him another task to do at the next town, another "weight" (get it?!) to carry. Taking care of someone's dog; keeping someone's sister, Anna Lee, company. All these burdens. And driving around upstate NY through the very towns mentioned in the song and knowing that one day I wanted to open a restaurant, I thought I'd like to have a place where this guy could have simply enjoyed himself without anyone asking anything of him. So now we say at the restaurant that we're there to take you away from your troubles for the short time you're dining with us. All the stresses of the world will certainly still be there when you leave. But like the song says, when you're at Table & Main, you can "take a load off."
Favorite dish on the current menu:
I've always loved our smoked pork chop. We cold smoke it, so it's got this deliciously deep, smoky flavor. The current fall menu, just released last week, serves it with a Ritz cracker crust, pinot beans, collards, and red pepper sauce. Our fall menu is full of hearty, warm, delicious food that people love in the colder weather.
Your whiskey program is stellar. What's typically in your glass?
Bourbon and nothing else but ice!  My "every day" bourbon, if I had to drink only one bourbon and buy it myself, is probably Four Roses Small Batch. Not too expensive, readily available, and classic.
Favorite Table & Main dish and whiskey pairing:
I'd have to say it's our fan-favorite Fried Chicken with Rowan's Creek. Rowan's is a little more high-octane than your typical bourbon, but it's not so alcoholic that it's too "hot." Pairs really well with our Fried Chicken! 
Now would ya look at that:
Meet Ryan Pernice, Owner and Operator of Table & Main in Roswell. He and his brother Dan are behind our two favorite spots in the 'burbs of Georgia. Born and raised in Roswell, Ryan spent a stint in NYC before moving back and opening Table & Main in 2011. His love for "simple, seasonal and southern" cuisine radiates from this spot.