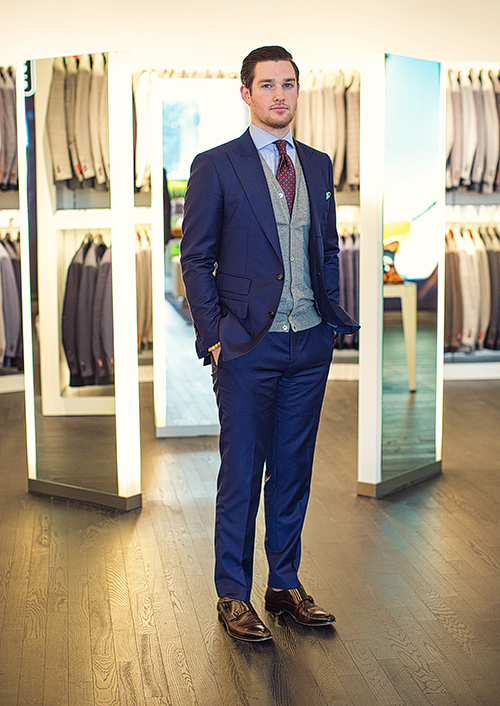 Photographed in Atlanta, GA
Raised in:
Kennessaw, Georgia
Lives in:
Atlanta, GA
What mistake you see most men make concerning fit:
The mistake I see men make most is buying their suits too big. The first thing we look for at Suitsupply is if the jacket fits in the shoulders. If the jacket fits in the shoulders, then nine times out of ten a good tailor can alter the rest of the garment to fit everywhere else. If it looks a little big in the shoulders, then we suggest trying one size down. The trousers should also be worn on the "natural waist" and men should always keep in mind that a trouser can be altered through the waist, seat, and leg to ensure a perfect fit.
Now would ya look at that:
Meet Austin, Made to Measure Specialist at Atlanta's Suitsupply.
Wearing all Suitsupply…