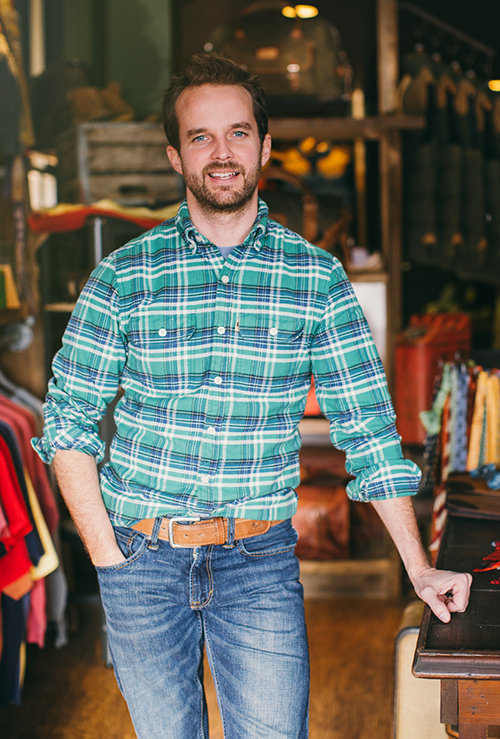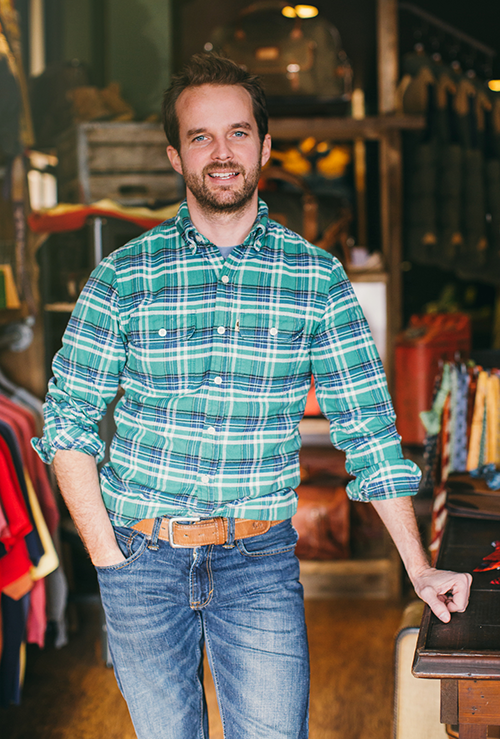 Photographed in Matthews, NC
Raised in:
Nashville, Tennessee
Lives in:
Charlotte, North Carolina
When you started Buffalo Jackson:
Complete randomness. It was 2009, and I was co-leading a trip with college students who were primarily from the South in Jackson, Wyoming (trainingground.com). I ran the idea by some guys in the Jackson Mercantile, took the few hundred bucks I had to my name, and went chasing the dream.
Describe the products:
Take hard working Carhartt and mix it with the classic and stylish Brooks Brothers, and you get Buffalo Jackson. We call it "The Rugged Gentleman." He is comfortable tying a dry fly or a bow tie.
Store inspiration:
A combination of my grandfather's garage and an old West trading post.
Now would ya look at that:
Meet Xan, the man behind Buffalo Jackson (you figured that out by now, though). We visited the store in Matthews a few weekends ago and man, is it awesome! We've been huge fans of Xan and the products he represents for a while now, so it was a joy to finally shake his hand and get lost admiring the store. It's a must visit if you're in the Charlotte area! Directions here.