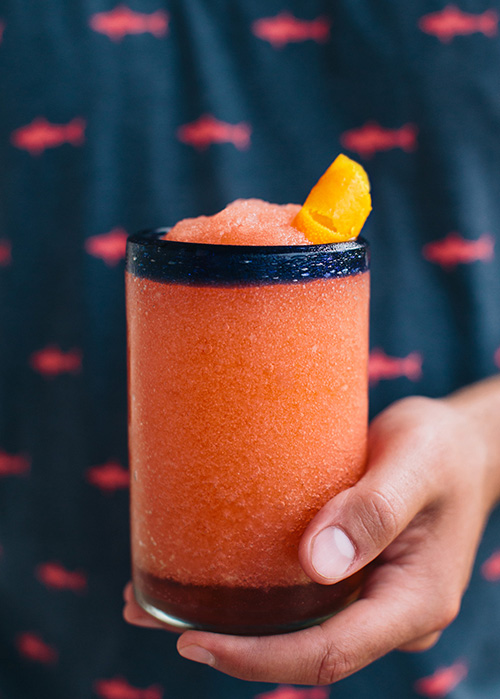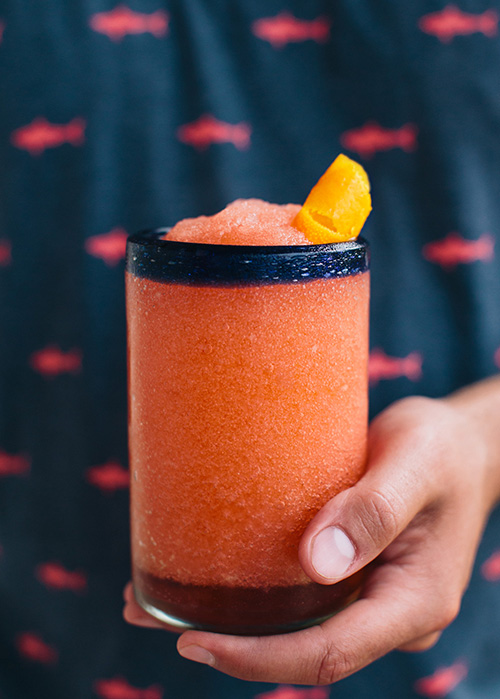 The Drink: Negoni Slushie, Frozen Negroni, Snogroni, FroGroni. Call it whatever you want. I love Negroni's and this frozen version has become my go to during this summer.
Here's how to do it for one. Just keep doubling if you want to whip up a bigger batch.
Pour all ingredients in a blender (we use a Ninja).
Add a few handfuls of ice.
Blend that mother.
Pour into a glass, garnish with orange twist, stick a straw in and suck it down on hot afternoon.
The Glass: Blown glass found in a Cabo market (similar).
The Attire: Forever 21 shark print tank.