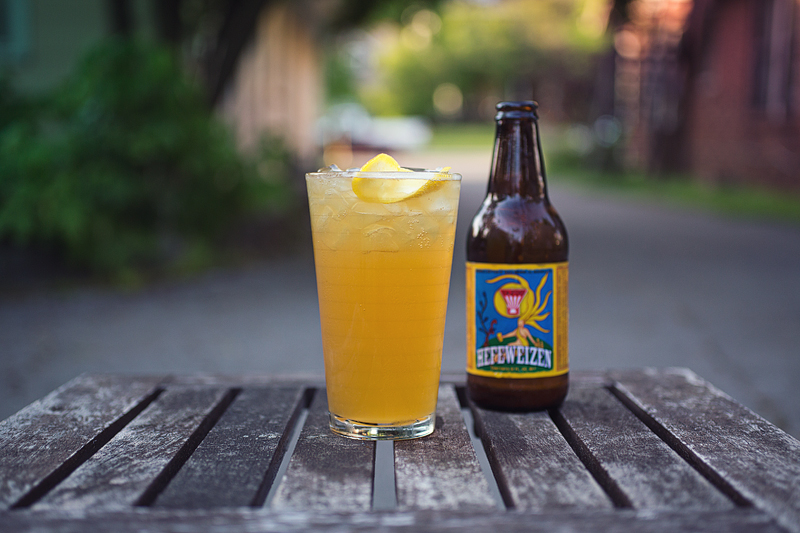 The Drink: It's a beer cocktail, baby! We adapted this one from Chow's Dirty Flower recipe. We nixed the grapefruit and Ludacris'd it up with a Southern wheat beer. Instead of making a pitcher of it and passing out, we altered it to a single serving. 
Put a handful of ice in a pint glass.
Pour all of the ingredients, minus the beer, and stir 'em up.
Top with beer, garnish with a big lemon peel.
The Glass: Target pint glass.