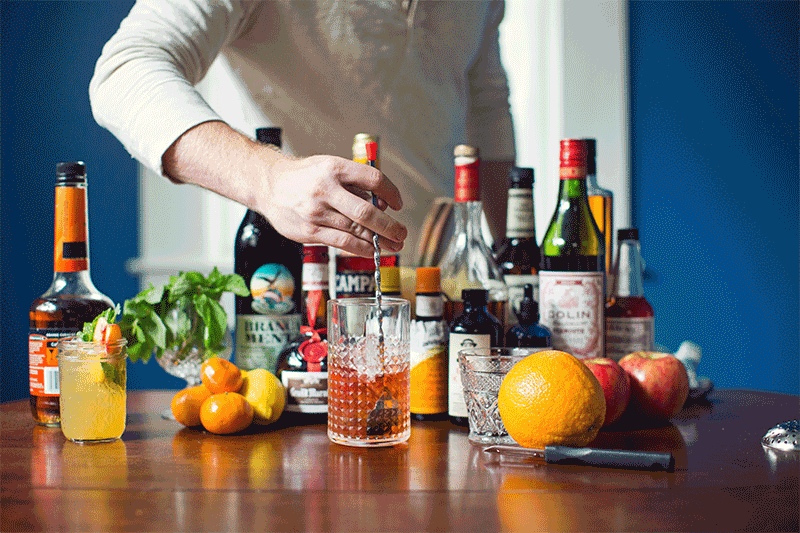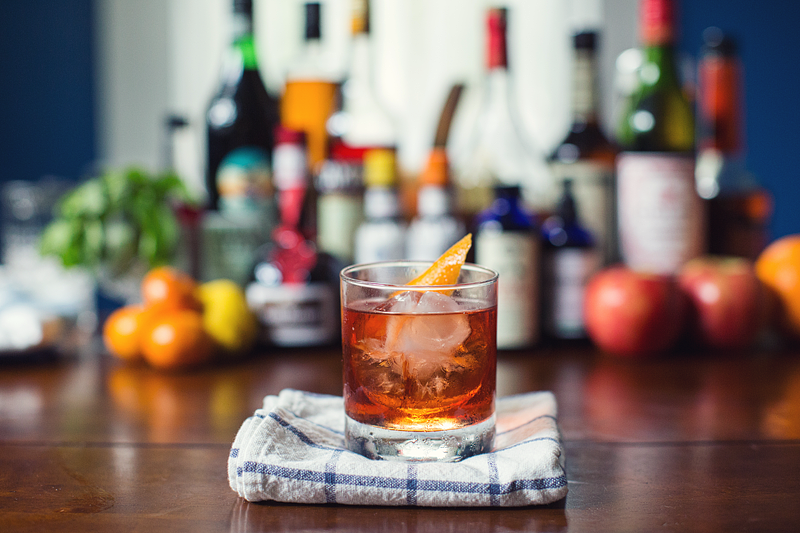 The Drink: We saved our favorite for last. This cocktail is special for both of us, and we each have a story behind our first experience with it. The Vieux Carré was invented at the Hotel Monteleone by Walter Bergeron in the 1930's and literally translates to "Old Square," one of the early French terms for the French Quarter. If you like Old Fashioneds and/or Sazeracs, this might be your new go to cocktail.
Jamie introduced me to this drink at Nashville's Holland House Bar & Refuge, which is where he was introduced to it as well. The bartender, Jon (now owns PourTaste) asked Jamie what he wanted, and he said something with whiskey. Jon made him the Vieux Carré, and since then it's been his all time favorite cocktail.
Fast forward a bit to a trip I made to Nashville about two years ago. I had just taken this photo of the Holcomb's with Jamie and Tig in tow, and after we all went to Holland House to get drinks. Jamie wouldn't let me look at the menu, he just ordered me a Vieux Carré. It completely changed the way I looked at drinks, since up to that point the most complicated drink I ordered was a Gin & Tonic.
The recipe below is Holland House's recipe, since both Jamie and I have never had a version we like better. The key difference? They use orange curaçao in place of Benedictine.
1 oz bourbon – we used Temptation
1 oz cognac – we used Landy
1/2 oz (heavy pour) sweet vermouth – we used Dolin Rouge
1/4 orange curaçao
2 dash Peychaud's
Put all ingredients in a mixing glass and stir.
Strain into a rocks glass with a large cube – we used a Tovolo sphere.
The Glass: Courtesy of Jess's cabinet.