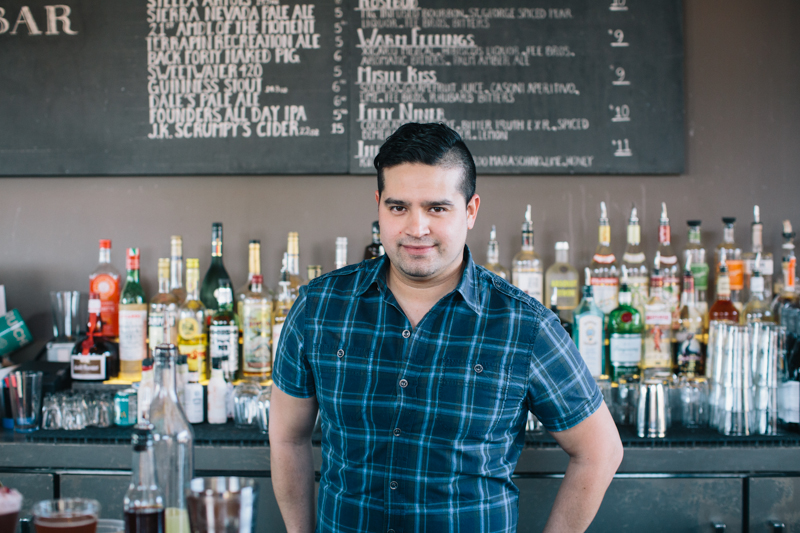 Photographed in Atlanta, GA at JCT. Bar
Raised in:
Mexico
Lives in:
Atlanta, Georgia
Favorite thing about JCT's bar program:
The staff and the vibe we have together every night behind the bar. Also, I love our goal to always promote local products, farms, and small craftsmanship.
Favorite spirit:
I hate to be stereotypical but…tequila.
Now would ya look at that:
Eduardo Guzman, Beverage Manager at JCT. Kitchen & Bar and The Optimist.
Below is his delicious Squash Me Another One cocktail from the late winter cocktails he launched last week at JCT. If you're in Atlanta, swing by and give it a try! And don't miss the 3 other new additions: Changing Seasons (kumquat-infused tequila, Kina Lillet, lime); Midnight Express (Chattanooga Whiskey, cranberry shrub, sage/honey syrup); and Rosebud (fig-infused bourbon, spice pear liquor, brown sugar, Fee Brother's Aromatics, Fee Brother's Orange).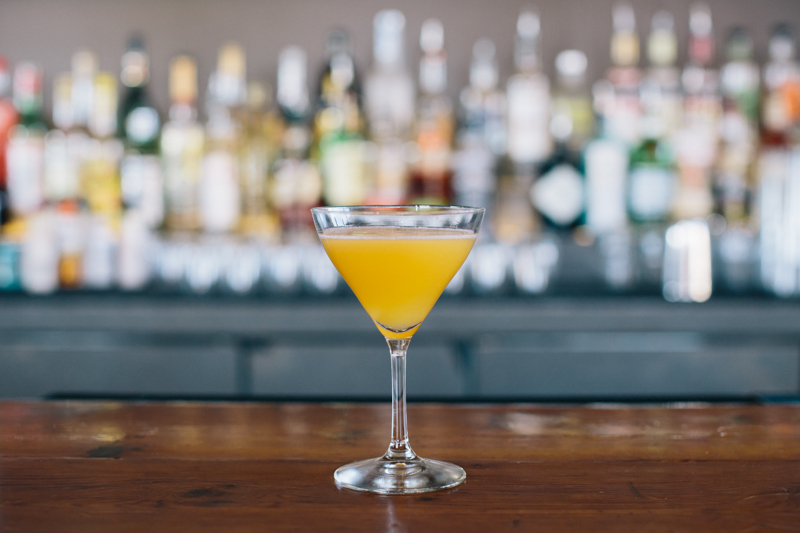 1.5 oz St. George "Dry Rye" gin
1 oz Winter Squash/Orange cordial*
1/4 oz honey syrup
1/4 oz lemon juice
pinch of salt
Shake all ingredients with ice and strain, served straight up.
* If you're not in Atlanta to go order one of these for yourself, not to fear. Here's how to make the Winter Squash/Orange cordial.
1 whole squash
4 cups of water
1 cup sugar
2 cups OJ
Peel, take the seeds out and cut the squash into cubes. Add squash into blender with 4 cups of water. Blend, double strain the squash purée in order to have a "squash water." Combine squash water with orange juice and sugar. Shake or stir until sugar dissolves. Keep it cool. Yields: 1 quart of cordial.