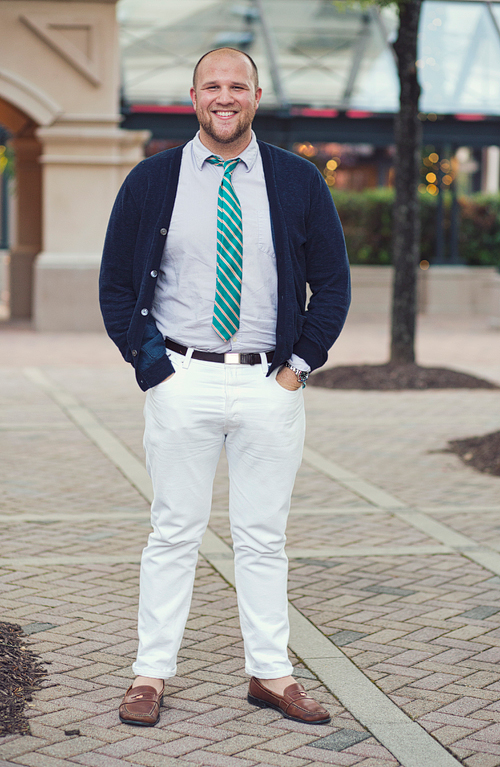 Photographed in Atlanta, GA
Raised in:
Habersham County, GA
Lives in:
Atlanta, Georgia
Favorite southern sports team:
The Texas A&M "Fightin' Texas Aggies." I have a long line of A&M grads in the family, and although the Aggies don't hail from the DEEP south, they're now members of the SEC. I just hope the folks down here are ready for a lot of weird traditions and most importantly, more "flat-tops" than should ever be allowed in one stadium, at one time. Gig 'em!
Now would ya look at that:
Kirk is the man behind Mast-McBride, a tie company based in Atlanta with a workshop in New York City.