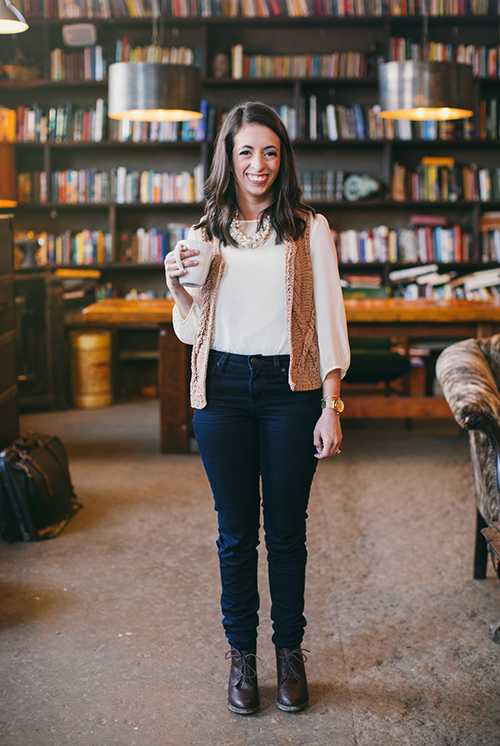 Photographed in Atlanta, GA
Raised in:
Marietta, Georgia
Lives in:
Roswell, Georgia
Favorite shop in Atlanta:
This is a toss up. My favorite in Atlanta would be the White Provisions Shopping District. I like that the area has a small town feel but is just outside of the city center. Not only does it have some of my favorite places to shop, its also loaded with good eats that are original to Atlanta. As for outside of Atlanta shopping, I have been loving the Peach State Pride Store (Watkinsville). It has a boutique feel loaded with super cute/unique finds for women along with Peach State Pride gear for all of the proud Georgia raised folks – like me!
Now would ya look at that:
Lauren at The Warhorse Coffee Joint.