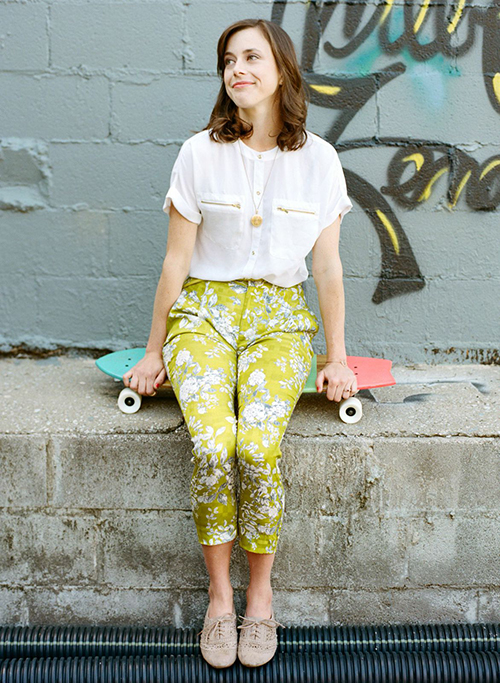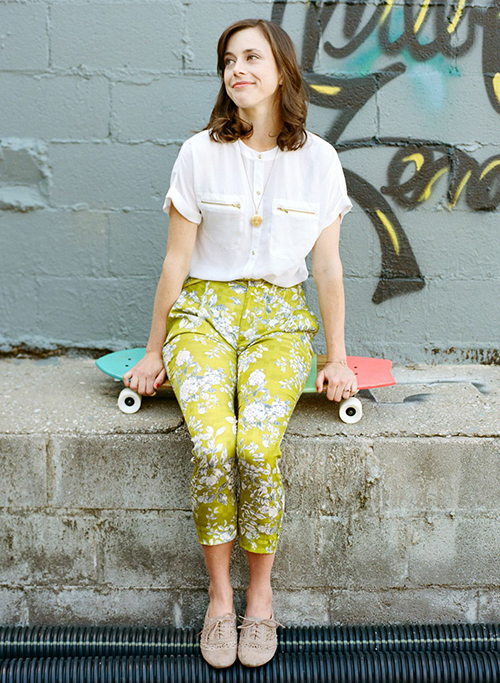 Photographed in Nashville, TN by Jamie Clayton
Mamiya 645, Portra 400
Raised in:
Harvest, Alabama
Lives in:
Nashville, Tennessee
Favorite bar in Nashville:
The rotating cocktails at Holland House are always on point; however for dancing and a wide selection of regional beer on tap ACME is a new favorite.
Now would ya look at that:
Banana Republic blouse.
Necklace is family heirloom, a gift from her Great-Grandmother.
Elevenses by Anthropologie tapered trousers.
Rose gold with ruby engagement ring from Will Anderson.
Laser-cut oxfords found at Marshall's.
Salemtown Board cruiser.