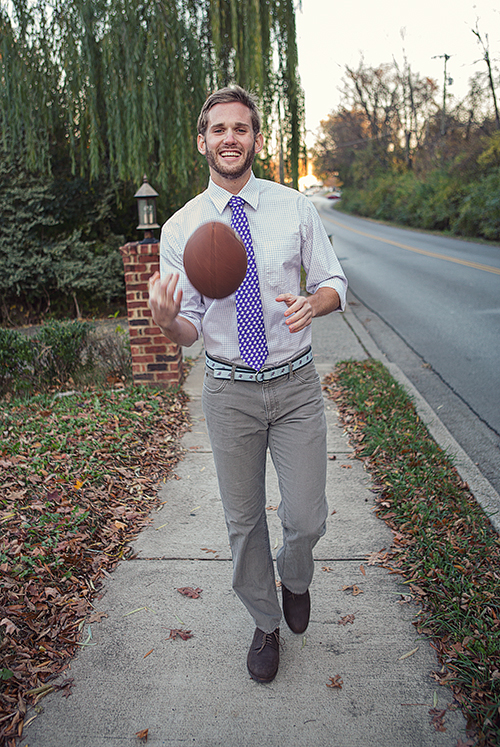 TCU Alum
Photographed by Jamie Clayton 
Raised in:
Austin, Texas
Lives in:
Nashville, Tennesse
Favorite game day memory:
Heading out to Pasadena for the New Year in 2011 to watch TCU play Wisconsin in the Rose Bowl. That place is incredible – best venue out there. TCU won 21-19 in what ended up being a great game and capping off an undefeated season.
Now would ya look at that:
Nick, Nisolo Shoes Co-Founder & VP of Business Development.