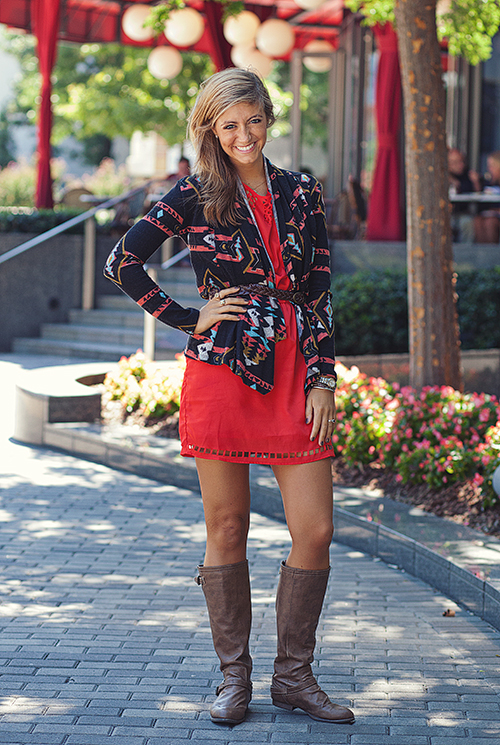 Lifelong Auburn Fan
Raised in:
Montgomery, Alabama
Lives in:
Atlanta, Georgia
Favorite game day tradition:
I'm an Auburn fan, so I grew up steeped in Tiger Walks and get chills every time the eagle circles the stadium. But you can't beat belting out your fight song. At four, I was taught the words were "Give a yell, give a yell, stand up and yell 'HEY!'" Then I went to college. And then I realized Mama and Daddy sanitized my mouth with a profanity-free watered down version in 1992 and never bothered to tell me otherwise.
Now would ya look at that:
Sweater from Stella Boutique in Lincoln, Nebraska. "Listen, sometimes you go weird places for work and need to shop."
Francesca's dress.
J.Crew belt.
Sister's boots. "We 'share' clothes. And by 'share,' I mean we tell each other what we're borrowing only about 60% of the time.