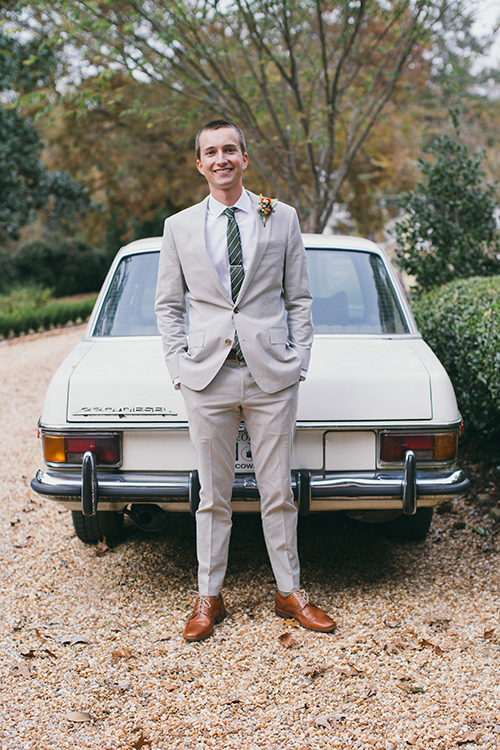 Photographed in Newnan, GA at Vinewood

Raised in:
Wilmington, North Carolina
Lives in:
San Fransisco, California
What you miss most about living in Georgia:
Spending time with friends and family while drinking cold beer, eating southern food, and watching football. I'm a huge Georgia fan and there's nothing better than spending gameday in Athens with 92,000 of my closest friends. Put simply, Saturdays in the fall in Georgia are very special and I'll miss them as long as I'm living in California.
Now would ya look at that:
Lucas on his wedding day.
See the photos of him with his beautiful wife here.