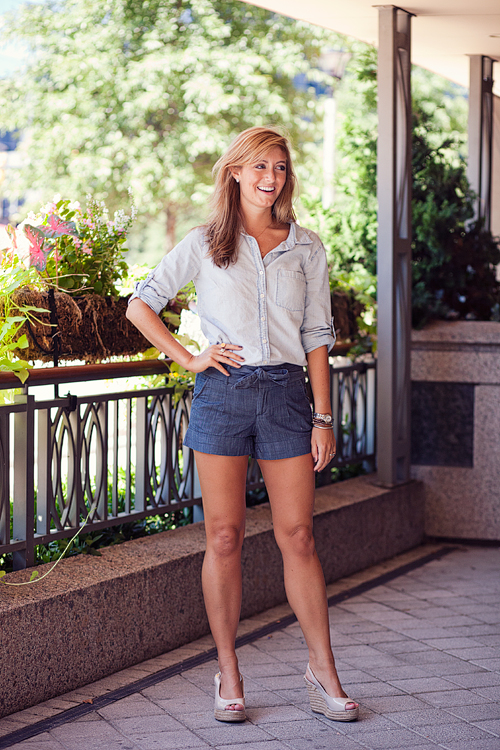 Photographed in Atlanta, GA
Raised in:
Montgomery, Alabama
Lives in:
Atlanta, Georgia
Favorite city in the south (outside Alabama):
I think I'm supposed to say Atlanta because that's where I picked to move, huh? Austin, Charleston, Nashville, Birmingham, Auburn, Athens–my list is extensive. But it's Atlanta that won my heart. Anytime you can meld big-city culture with Southern soul, and be able to escape to the country in just a quick drive, it's a win.
Now would ya look at that:
Ashlyn used to author Miss Magnolia and will

be contributing here monthly on various southern culture topics. Her first post is coming soon!

Alabama necklace purchased at Doree Boutique to benefit tornado relief in Dixieland.
Ring was her grandfathers from the Boy Scouts in elementary school.
Rocking all chambray!